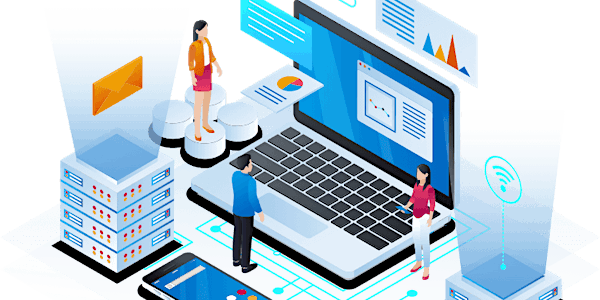 Your Online Security Passport: MasterClass
Online Security Passport: Walk through the basics of a Best Practice approach to online safety, security, privacy. There is a better way!
Date and time
Thu, Apr 22, 2021 11:00 AM - 12:30 PM PDT
About this event
Join us for this 90-minute session as we outline, and bring clarity to, the basic technology requirements, online security issues, and digital-era-SOP needed to keep your business' technology, information, and people both safe and safely growing.
Session outcomes include tools, Q&A, and online resources. Bring calm to the chaos. Reduce the stress and anxiety of the online acceleration of your business!
Arming you with sane and understandable solutions in the IT space.
Specifically geared to business owners, leaders and executives. We will benefit from joining other business leaders to explore ideas.
An example of what we will look at:
1. What are the digital security practices, backup plans, and work-from-home Best Practices for a successful remote, in-person, or hybrid work environment?
2. What do you need to do to be GDPR, CCPA, HIPPA - and more - compliant?
3. What are the 6 most common scams, and how do we equip our employees, our contractors, our leadership, and ourselves to spot these scams - and future scams.
4. How do we, as leaders and business owners, find our way through the maze of cyber-safety options AND stay on top of the constantly shifting cyber-security landscape?
This session is most helpful for those who have a full or part-time business, a leadership role in business or government, and want to better understand their technology requirements and their privacy/safety/security options in a re-imagined normal 2021.
Presented by Kim Scofield, Founder of Blonde Bad Wolf Consulting and one half of the Blonde Wolf Team leading the Bad Wolf Community.
About the organizer
Imagine the comfort, the brilliance and the connectedness of being with a whole tribe of seekers just like you. Imagine the awesomeness of genuinely connecting with your global counterparts. Imagine the pride you will get by rising with others, by bolstering one another, and by sharing the joy and pain points of similar experiences. Sounds like something you could definitely use, right?