Dreaming about your small business idea? Stop dreaming and start talking about your future side gig.
About this event
Thinking about starting your own side gig but not sure where to start?
Maybe you're thinking of using your expertise as a consultant or a coach...Don't you think it is time to share your business idea and gauge interest?
This small group interactive opportunity will allow you to do just that. Led by Dr Hoda Kilani who successfully launched her own small business idea.
Key Experience
This facilitated event will give you the space to:
1. Share your small business idea/problem growing your small business.
2. Receive feedback and have your idea discussed by facilitator and attendees.
Best of all, it is FREE!!!
This event is interactive, so come ready to share your small business and provide feedback to other attendees ideas. If you have never pitched your idea, we help you practice and if you have experience pitching you can pitch and teach others to pitch.
Please have your camera and microphone switched on, ready to go. Don't forget to bring any business props. A pad and pen to write feedback will be useful, too.
It is a small group free event with a maximum of 6 attendees.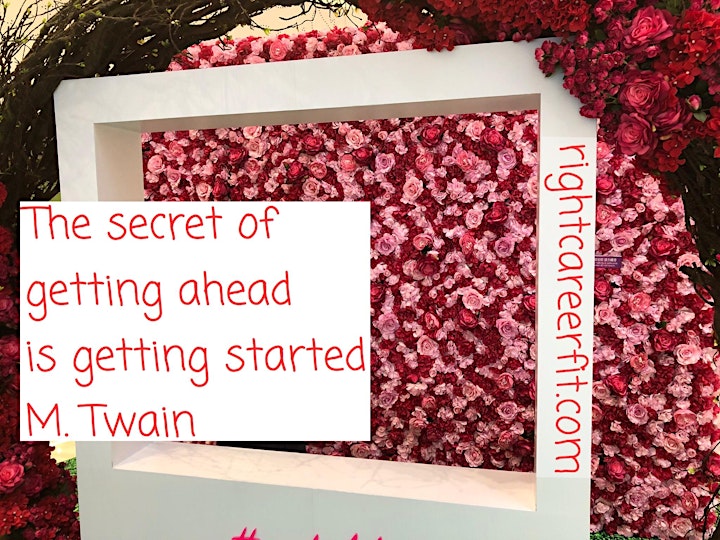 Organizer of Your Small Business Idea
Dr. Hoda Kilani is a Certified Professional Career Coach. She is the founder of Right Career Fit(RCF).  She brings up-to-date expertise to coach clients to realize their dream career. As a career development professional, she works with clients in private practice, workshop facilitation for small businesses and conference presentation. As a professional woman, she uses her experience to mentor women to take charge of their career and turn their dreams into reality. She is a lifelong learner who is on a mission to educate everyone about the importance of career literacy.
Hoda created RCF in response to a need for a coaching framework that is useful and practical for helping you choose your education or career direction. Dr. Hoda Kilani CPCC took it upon herself to build on available research and create such a framework. Hoda believes in the importance of lifelong learning and career awareness. She leads RCF with the purpose of inspiring a commitment to these values.