Your Word of the Year [Free Webinar]

Thursday, 19 January 2017 from 1:00 PM to 2:00 PM (EST)
Event Details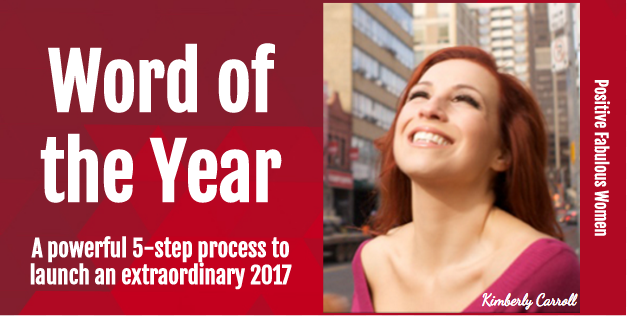 Get ready to consciously and powerfully create your best year yet both personally and professionally!
In this fun, no-cost, and soulful webinar with Body/Mind/Spirit Coach Kimberly Carroll, you will:
★ mine 2016 for its best gifts and lessons and release what you don't want to carry into 2017
★  intuitively uncover your specific word/energy of the year
★ use innovative tools to activate that quality
★ create action steps for tangibly weaving that energy into your year ahead!
This webinar is an interactive workshop. You will need paper and a pen, and you might even want to have some coloured markers/pencils/crayons on hand too.
*There will be some offers only available on the live call you won't want to miss.
Kimberly Carroll is a Body/Mind/Spirit Coach, television host/producer, & activist whose specialty is helping folks connect to their center, ignite their lives, and transform the world around them. With a cheeky and down-to-earth approach, Kimberly is an entertaining and loving guide for people delving into the world of personal growth and conscious living. Her LIFE REBOOT PROGRAM (7 weeks to tune in, power up, & create the life and world you love!) runs in-person in Toronto or long distance via her Online/Tele-Program. She also does private coaching in-person or long distance. 
For more about Kimberly, visit: www.KimberlyCarroll.com
Organizer
Hello + Welcome! 
You are an inspired business owner with a big message, tons of passion, and a strong sense of purpose. You are here to make an impact. 
Our mission is to support you in getting your message out to the people who need to hear it – so that you can do what you love, love what you do – and make a difference in your world.