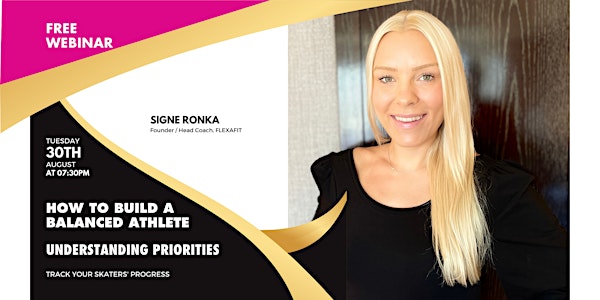 You're Invited: How to Build a Better Athlete- Track Your Skaters' Progress
Free webinar for skating coaches and parents on how to build a winning team together with off ice training professionals.
About this event
Join us on Tuesday, August 30th at 7:30 pm ET (New York time) for a webinar, "How To Build A Better Athlete: Why Your Skaters' Off Ice Training Is Not Producing The Results You Expect" with Signe Ronka
AGENDA
- Where do I start to build a better, more powerful athlete?
- Sport specific programming - how to train to be more efficient.
- Injury prevention during early development.
- How muscle compensation works in jumping.
- The kinetic chain- brain to body- the axel from start to finish.
- How the nervous system and muscles work together to produce movement patterns.
- How the "muscle opposite" game works and why early development is critical to success.
- Seven key components of tracking athleticism.
- A look at the priorities of movement training.
- Q&A.
Who should attend: Coaches, parents, athletic trainers.
About Presenter