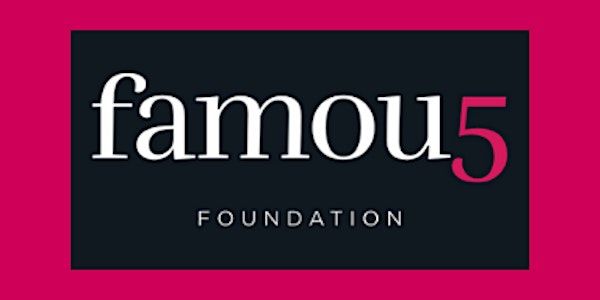 You're Invited to a Pink Tea!
Join the Famous 5 Foundation as we celebrate the 90th anniversary of the victory of the 'Persons' Case .
When and where
Location
Crystal Ballroom, Fairmont Palliser Hotel 133 9 Ave SW Calgary, AB T2P 2M3 Canada
Refund Policy
Contact the organizer to request a refund.
Eventbrite's fee is nonrefundable.
About this event
Please join the Famous 5 Foundation as we celebrate the 90th Anniversary of the 'Persons' Case with a Pink Tea on October 20th from 2:00 pm to 4:00 pm at the Fairmont Palliser.
In the 1920's, opponents often violently disrupted suffrage meetings, so suffragists started holding Pink Teas to discuss ideas about how to achieve change. This new name discouraged most opponents from attending, allowing women to successfully collaborate in private and gain voting rights. A fabulous example of the pen being mightier than the sword!
On October 18, 1929, when the Privy Council of Great Britain defined the word 'persons' as meaning both women and men, Canadian women became able to serve as Senators and fully participate with the introduction, discussion and approval of national legislation. After the 'Persons' Case victory, (Nellie McClung, Emily Murphy, Henrietta Muir Edwards, Louise McKinney and Irene Parlby) were together only three times – one of them being in the Crystal Ballroom of the Fairmont Palliser.
While we don't agree with every cause these women supported, the 'Persons' Case — as it was known — opened doors for other marginalized groups to gain rights over time, and that's something we can all celebrate.
Ninety years later, Calgarians will gather at the Fairmont Palliser to celebrate with a delicious tea and an inspiring program.
Senior government leaders have been invited and the actors from The Valiant Five will perform as the Famous 5. Singer/songwriter Carolyn Harley will present her two beautiful vocal tributes – The Ballad of the F5 and The Spirit of the F5. Come see Canada's history come alive - encouraging all of us to be leaders and nation builders!
Why a Pink Tea?
THEN: When the Famous 5 were campaigning for women to have the right to vote and run for elected office, their suffrage meetings were disrupted by their opponents. Women traditionally held teas for the birth of children, when someone left the community or other reasons. Men didn't attend these teas so suffragists started calling their political meetings Pink Teas and very few opponents attended.
NOW: What the Famous 5 began, we continue: pay equity, racial inequality, 2SLGBTQIA+ rights, missing and murdered Indigenous girls and women, mental health and addiction, and more. Whatever your gender, race, sexuality, age or background, we are all persons. What are you fighting for?
Tickets: $90 each or Tables of 8 are available for $720.
Ticket sales end at noon on Tuesday October 15th.
Visit famous5.ca/events for more information or email admin@famous5.ca.