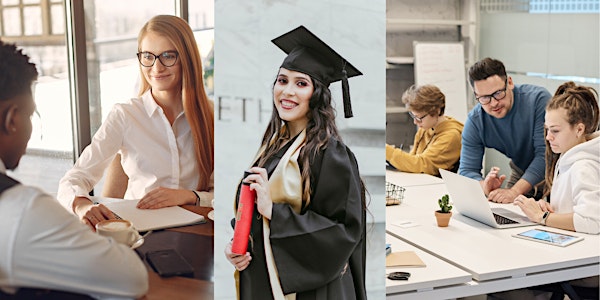 Youth Career Development Services- Info Sessions
Are you done schooling, looking for new job opportunities, or simply trying to figure out what career best suits you? We can Help!
About this event
We offer two programs for youth between 16 and 30 years old living in Central Okanagan.
Youth Connects is an online or in-person career development program. Our approach involves individual or group workshops and one-on-one employment and career counselling. We are very flexible and will provide services around your availability and pace.
Jumpstart is a 4-week online program to equip you with skills that will enable you to succeed in the labour market. This program has an additional life skills component to enhance participants' communication, problem-solving and confidence-building skills.
We invite you to join us for online information sessions every Tuesday at 9:30 AM. You will be provided with a Zoom link once you are registered.