Are you a youth in Halton-Peel looking to make an impact in your community? Join us at the Youth Changemaker Summit to learn how to start.
About this event

Imagine a world of changemakers engaged in creative action to solve social problems through empathy, curiosity and collaborative leadership. Imagine a more equitable, healthy and sustainable world. A planet healing itself with youth-generated solutions that restore ecosystems, create green jobs, reduce greenhouse gases and preserve biodiversity.
If you're looking for ways to contribute, the Youth Changemaker Summit can help you chart the path. You'll meet youth leaders and purpose-driven entrepreneurs from our region and have the chance to hear their stories, be inspired by their courage, and learn from their growth. You, too, can be part of social ventures that create change, even while balancing school, work and other activities.
Register by October 17 to enter an early bird draw for a pair of Apple AirPods. Summit attendees will also have the chance to win one of several changemaker prize packs valued at up to $500.
The Summit is hosted by Sheridan EDGE and proudly supported by RBC Future Launch. EDGE is a launchpad for social ventures at Sheridan College that supports purpose-driven entrepreneurs with mentorship, expertise and funding as they develop solutions to community challenges.
What to expect
You'll hear from a panel of inspiring social entrepreneurs and have a chance to interact in small groups on topics that include:
Generating and developing entrepreneurial ideas
Developing projects that address climate change and environmental sustainability
Developing a changemakers mindset
Learn about the Social Impact Catalyst powered by RBC Future Launch program at EDGE
And more!
You'll get to know the journeys of young people just like you who have launched projects that benefit their communities. You'll also be introduced to Sheridan EDGE and learn how the EDGE community can support you.
You should attend if you're
Curious to learn more about what it means to be a changemaker
Interested in developing your purpose-driven leadership skills
Looking to meet and be inspired by youth changemakers and entrepreneurs
Called to take action on climate change and other pressing issues
Wanting to explore ideas you have that might benefit your community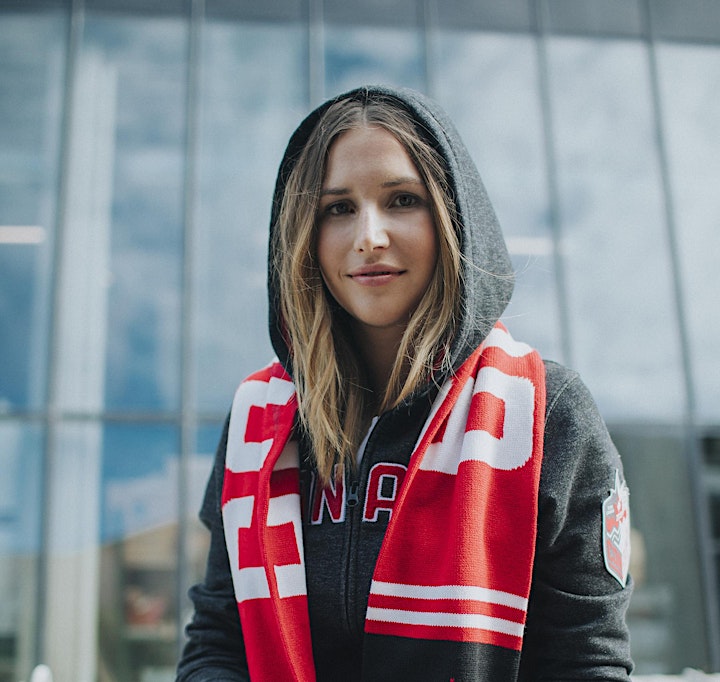 Erin Latimer | Paralympian, Canadian Para Alpine Ski Team | MC
Erin is a two-time Paralympian in the sport of Para-Alpine Skiing. Following a six year career on the Canadian Para Alpine Ski Team which included six World Cup medals and two Winter Paralympic Games (Sochi 2014 and PyeongChang 2018), Erin retired from sport to begin her next adventure... University! Erin is currently completing an undergraduate degree at the University of Toronto in Environmental Studies and works in Corporate Sustainability at RBC as Manager, Sustainable Business and Operations.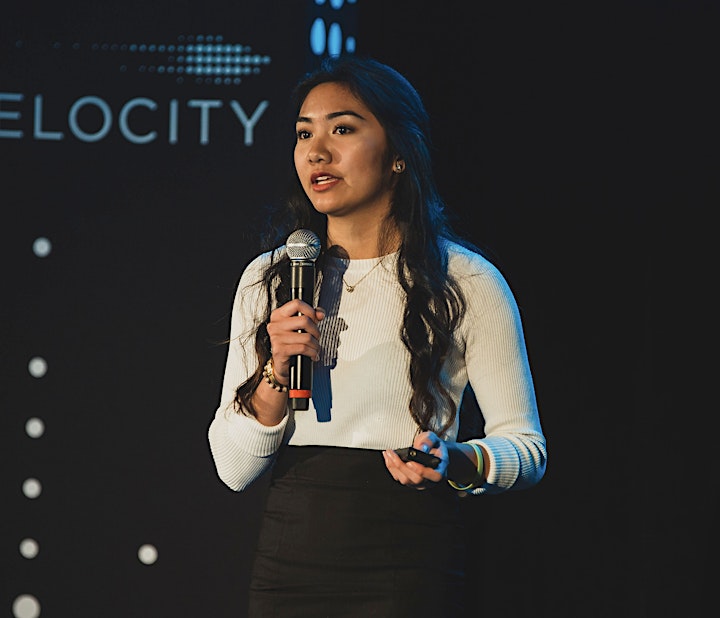 Mylene Tu | Lumaki Labs, Co-Founder |Panelist
Mylene is a social impact driven student entrepreneur studying Management Engineering at the University of Waterloo. She is one of the co-founders of Lumaki Labs, an EdTech startup on a mission to fill the gaps of education through impactful student work experiences.
Prior to Lumaki Labs she ran an organization geared towards empowering young women in STEM which impacted over 300 students across Canada. Through her work, she has been recognized as a Woman of Inspiration by the Universal Women's Network and a 2018 Top 25 Woman of Influence Up and Comer. Passionate about the future of work and diversity, equity, and inclusion, Mylene is dedicated to empowering young people to make an impact in their communities.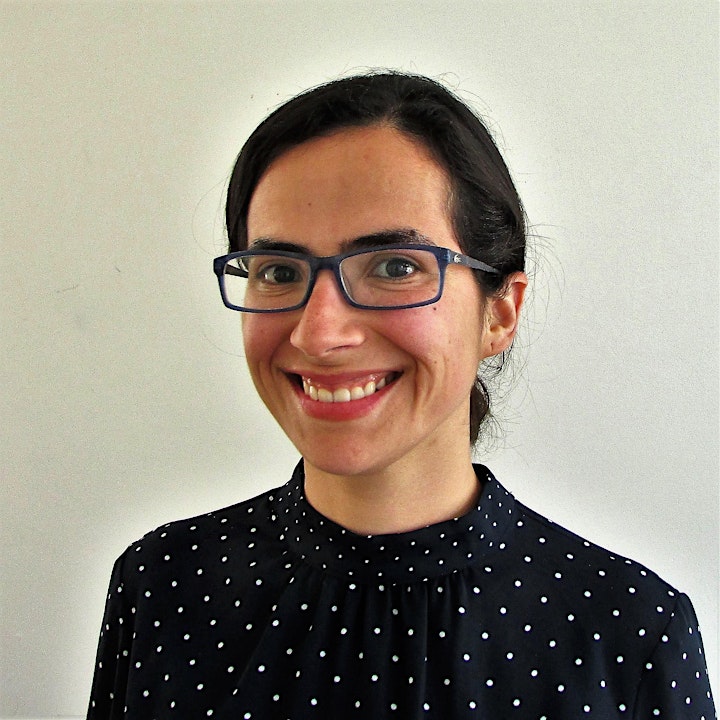 Sofia Bonilla | HOPE Pet Foods, CEO | Panelist
Sofia is a scientist turned entrepreneur and ultimate optimist. Her expertise is in bioprocess engineering, and she has been working for over a decade with proteins. She has a master's degree in environmental science from the University of New South Wales, Australia and a PhD in Chemical Engineering and Applied Chemistry from the University of Toronto. In 2018, Sofia was awarded an NSERC Postdoctoral Fellowship to conduct research in Wageningen University in the Netherlands where she developed methods to extract proteins from algal biomass.
Sofia is passionate about using science and kindness to make positive impact and that is why she founded HOPE Pet Food where she is currently the CEO. She leads the team at HOPE in their mission to use science and kindness to make radically better and sustainable pet food with alternative proteins from insects, algae, and yeast so that all living things can live in harmony with the needs of our planet.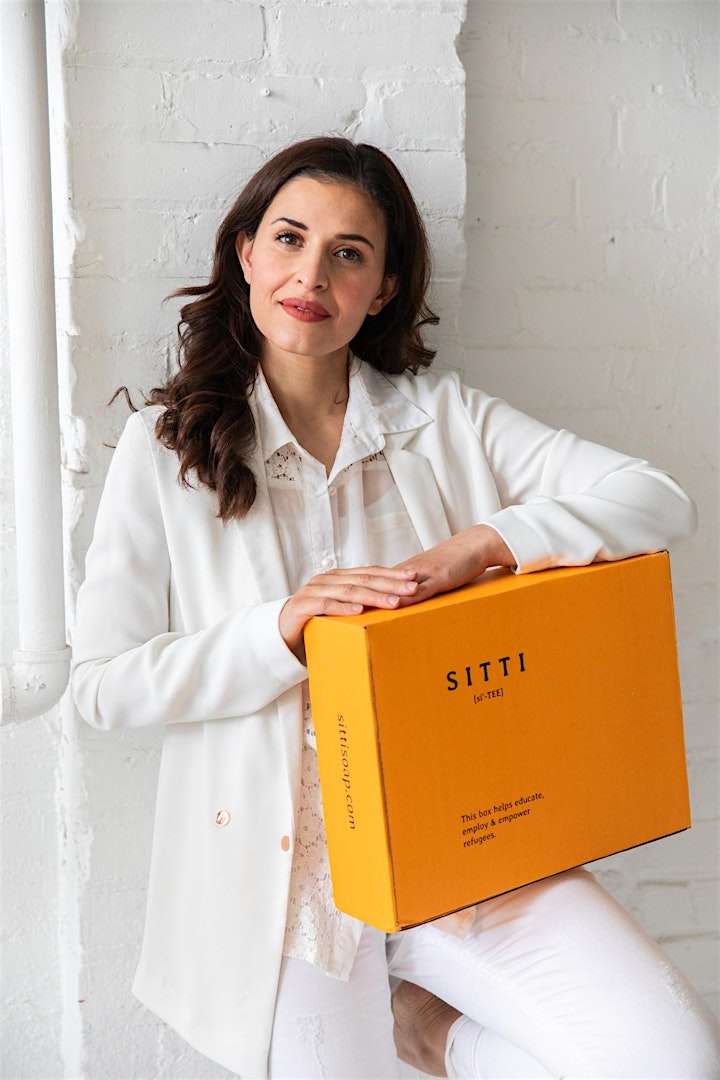 Noora Sharrab | Sitti Soap, Co-Founder | Panelist
Noora Sharrab obtained her Masters degree in Political Science with a Specialization in Refugee and Forced Migration Studies at York University in Toronto, Canada. She co-founded an NGO in 2009 called, Hopes for Women in Education, to provide higher-education scholarships, skills training and online language development to refugees and displaced women in Jordan.
She worked for several years with United Nations agencies in Jordan focusing on education, international development and relief services. She fundraised and built a Women's Centre in the Gaza Refugee Camp in Jerash, Jordan, which currently employs over 34 full-time refugee women and men with disabilities.
She has trained and worked with over hundreds of refugees and served over 1000 refugees locally in the community. In 2013, Noora partnered with Jacqueline Sofia to establish a Social Enterprise, Sitti Soap with the purpose to empower refugee communities to become self-reliant through employment and to help enhance their opportunity to become financially independent and self-sustainable. In May 2021, Sitti launched the first-ever subscription box, dedicated to creating long-term sustainability for refugee communities through theme-based quarterly boxes for conscious consumers.
Noora is an Advisory Council member with UNHCR Canada and an Advisory Council Member with WeConnect International (Canada), a Canadian SheEO Venture Winner and received the Muslim Awards of Excellence (MAX) for 'Women of the Year 2021' Award.
Important Notes:
This is a free event. Spots are limited. Register now to save your spot!
If you require any accommodations to register or to ensure your full participation in this event, please let us know at edge.programs@sheridancollege.ca
Media consent: Screenshots and video recordings may be taken at this event. Your image may be used in printed and electronic publications for promotional and educational purposes and may be made available to the media and other third parties, or published on the Internet. By registering for any of our events, you understand and acknowledge that your image may be taken and used at our discretion. If you have concerns about your image being used for these purposes, please speak to one of the organizers.
More EDGE Programs and Events:
To stay in the loop, sign up for our newsletter.
This event has been made possible with the generous support of RBC Future Launch, a proud partner of Sheridan and EDGE.
Organizer of Youth Changemaker Summit
Where impact and entrepreneurship thrive.
EDGE is a vibrant community of people from all backgrounds and walks of life who believe entrepreneurship can make lasting change in society. We support changemakers as they explore entrepreneurial approaches to creating a more equitable and sustainable world.
In collaboration with our partners, EDGE provides new and growing ventures with mentorship, learning programs and support to access funding. EDGE is a gateway to Sheridan's innovation resources and offers physical and virtual communities where impact entrepreneurs can thrive.
Connect with EDGE via email at edge@sheridancollege.ca.