YPE Presents Collaborative Leadership by Jeff Parr, Deputy Minister of Labo...
Description
Young Professionals in Energy
YPE Presents: Collaborative Leadership by Jeff Parr, Deputy Minister of Labour, Government of Alberta
Event Details:
Leading a large and diverse organization requires collaboration and leadership. Jeff Parr is the Deputy Minister of Labour, Government of Alberta. He will share his experience in leading a large and diverse team through collaboration and visioning.
Jeff Parr has worked for three decades in the public service in the provinces of Saskatchewan, Manitoba and Alberta. As Deputy Minister of Alberta's Department of Labour, he is currently overseeing the reviews and updating of all of the province's workplace rules, including the workers compensation system, the Employment Standards Code, Labour Relations Code and the occupational health and safety system. It is an extremely complex set of tasks that require the coordinated efforts of hundreds of government employees. Jeff will talk about his leadership mentors and what he sees as the essential skills of a strong, collaborative leader.
Event Sponsor:
Bantrel Edmonton is the event sponsor. Enbridge provides the event facility.
Date & Time: September 20th, 2017 from 5:30 pm to 7:30 pm.
Program: starts at 5:45 pm. Registration and networking/refreshment starts at 5:15 pm.
Location: Enbridge Centre (New building), 3 rd Floor Safety Learning Forum, 10175 101 Street, Edmonton, AB T5J 0H3.
Snacks and Beverages: Catering will be provided
Evening Agenda:
5:30 pm: Welcome people and free networking and refreshment
5:45 pm: YPE introduction and Sponsor introduction
6:00 pm: Introduce Jeff and Presentation part 1 (30 to 40 min)
6:30/40 pm: Networking break for 20 min
6:50 pm: Presentation part 2 including Q and A
7:15 pm: Free Networking
7:30 pm: Wrap up
WIN a door prize!
Join our LinkedIn Group here https://www.linkedin.com/groups/4763558 to participate in our Leadership Q&A Competition! Once you have joined the group, look out for the #YPEleadership and post your experience related to leadership. All participants will get a chance to be entered into a draw to win an awesome door prize!
You can also find us on twitter at https://twitter.com/ypeedmonton
Contact Us:
Email your questions to Edmonton@YPEnergy.org
Jeff Parr Bio: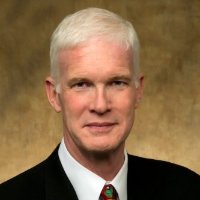 Deputy Minister, Alberta Labour Jeff Parr was appointed Deputy Minister of Alberta Labour on February 3, 2016. Prior to this appointment, Mr. Parr was Deputy Minister of Manitoba Labour and Immigration and Deputy Minister of Housing and Community Development from 2013 to 2015. Mr. Parr served as Deputy Minister of Manitoba Family Services and Labour from 2012 – 2013 where he led an intensive organizational review to enhance program and service delivery, improve organization alignment and strengthen financial management. From 2003 – 2012, Mr. Parr was Deputy Minister of Manitoba Labour and Immigration where he led the department through a series of stakeholder engagement initiatives that built consensus for the unanimous passage of more than 30 pieces of contentious legislation. He also championed a successful workplace safety and health strategy and advanced an innovative holistic immigration and settlement strategy. Before this Mr. Parr held a variety of executive positions with the Department of Labour and Immigration in Manitoba and with the Department of Labour in Saskatchewan. Mr. Parr holds a Master of Public Administration from Carleton University and a Bachelor of Arts (with distinction) from the University of Regina.
Bantrel Introduction: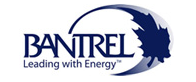 Bantrel is a leading provider of engineering, procurement and construction (EPC) services in Canada.
Since our inception in 1983, we have delivered end-to-end solutions for some of Canada's most challenging and complex energy projects - safely, on time and to the highest degree of quality. In addition to our core business in the Oil, Gas & Chemicals industries, Bantrel also provides EPC services to clients in the Power and Mining & Metals industries across Canada.
From offices in Calgary and Edmonton, our experienced senior management team leads the execution of a wide variety of resource-related projects in Canada. With long-term relationships with some of the biggest producers in the energy industry, including Suncor Energy, Shell, Husky Energy and ConocoPhillips Canada, we are well-positioned to engage in more promising and innovative projects, large and small.
Bantrel is headquartered in Calgary. Our global reach and local touch is demonstrated by our affiliation with our parent company, Bechtel Corporation, one of the largest EPC companies in the world, and with McCaig Investments, a Calgary-based holding company with longstanding ties to the local business community.