Description
Where: Bay Adelaide Centre East Tower | 22 Adelaide St W., 34th floor (Borden Ladner Gervais LLP offices)
When: Wednesday, July 18, 2018 @ 5:30PM
Cost: $20 for General Admission
Please join us Wednesday, July 18, at 5:30 p.m. for a moderated discussion between Mike Rencheck, President & CEO of Bruce Power, and Jeff Lyash, President & CEO of Ontario Power Generation, on nuclear refurbishment, innovation and long-term challenges & opportunities in the nuclear/utility space, overall energy sector modernization, and related topics.

The conversation will be moderated by YPE Toronto's President, Mabel Fulford, a Senior Associate in ICF Olson's energy and climate group. A networking reception will follow the discussion.
Please be advised that photographs and video may be taken at this event for use in YPE Toronto marketing materials, the YPE Toronto website, social media channels, and other YPE Toronto publications and communications. By registering for this event, you consent to YPE Toronto photographing and using your image and likeness.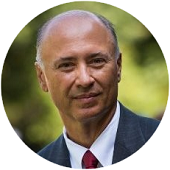 Mike Rencheck is the President & CEO of Bruce Power, Canada's first private nuclear generator. Bruce Power provides 30% of Ontario's power at 30% less than the average cost to generate residential power.

Mike has served in a number of roles over the past 30+ years and most recently was the Deputy Chief Operating Officer for AREVA overseeing its extensive Global capital portfolio of nuclear and renewable projects. Prior to this, he served as President and CEO of AREVA Inc. in North America leading its diverse nuclear services business in Canada and the United States with a workforce of about 5,000 people.
Prior to joining AREVA, Mike was the Senior Vice President and Chief Nuclear Officer at American Electric Power (AEP). AEP is a major investor-owned electric utility in the United States, delivering electricity to more than 5 million customers in 11 states with 38,000 MWs of generation assets.
In 2014, Mike was recognized by the National Safety Council for his leadership demonstrating a personal commitment to worker safety and health as part of 'CEO's who get it." He also has demonstrated a commitment to many organizations that make a difference in people's lives including Habitat for Humanity and United Way. He is a Professional Engineer and certified senior reactor operator.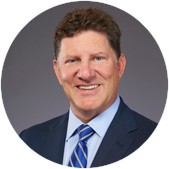 Jeff Lyash is the President and CEO of Ontario Power Generation Inc. (OPG). OPG is one of the largest electrical generating companies in Canada with a diverse fleet of nuclear, hydroelectric, gas, biomass and renewable generating stations.

Lyash was formerly the President of CB&I Power where he was responsible for a full range of engineering, procurement and construction of multi-billion dollar electrical generation projects in both domestic and international markets. He also provided operating plant services for nuclear, coal, gas, oil and renewable generation.

Lyash began his career in the utility industry in 1981, joining Progress Energy in 1993. Before assuming the role of Executive Vice President of Energy Supply, he served as Executive Vice President of Corporate Development, President and Chief Executive Officer of Progress Energy Florida, Senior Vice President of Energy Delivery Florida, and Vice President of Transmission. He also held a wide range of management and executive roles in Progress Energy's nuclear program, including Operations Manager, Engineering Manager, Plant Manager, and Director of Site Operations.

In 2018, Lyash was appointed Chair of the Electric Power Research Institute (EPRI), an international non-profit organization for public interest energy and environmental research. EPRI's membership represents more than 1,000 organizations in 35 participating countries.
THANK YOU TO YPE TORONTO'S SPONSORS
Gigajoule sponsors

Speaker event host