YPE Workshop: How to Create Awesome Meetings by Gord Sheppard
Description
Young Professionals in Energy
YPE Presents: Making Meetings Awesome with Gord Sheppard
Event Details
Stop wasting time and money in meetings! The 'How To Create Awesome Meetings Workshop' will help you and your team get the tools and inspiration to make your next meeting productive and profitable.
In this workshop you'll learn how to:
Calculate the actual cost of a meeting so that you don't waste a single second
Become an effective facilitator who delivers outstanding AGENDAs and follows up FAST
Connect each meeting directly to your organization strategy
Fight so you can really get along
Get inspired so you can take action and more!
This workshop is taught by Gord Sheppard who has run or participated in more than 2000 meetings! This experience (occasionally exciting, often painful) made him realize that life is short and we can't afford to waste time in meetings. With that inspiration Gord is now dedicated to changing the world, one meeting at time.
Date & Time: Tuesday Nov 28, 2017; 5:30 pm to 7:30 pm

Location: Enbridge Centre (New building), 3rd Floor Safety Learning Forum, 10175 101 Street, Edmonton, AB T5J 0H3.
Snacks and Beverages: Catering will be provided
Evening Agenda:
5:30 pm: Welcome people and free networking and refreshment
5:45 pm: YPE introduction
6:00 pm: Introduce speaker and Presentation part 1 (30 to 40 min)
6:30/40 pm: Networking break for 20 min
6:50 pm: Presentation part 2 including Q and A
7:15 pm: Free Networking
7:30 pm: Wrap up
WIN a door prize!
Join our LinkedIn Group here https://www.linkedin.com/groups/4763558 to participate in our Q&A Competition! Once you have joined the group, look out for the #YPEworkshop and post your experience related to leadership. All participants will get a chance to be entered into a draw to win an awesome door prize!
You can also find us on twitter at https://twitter.com/ypeedmonton
Contact Us:
Email your questions to Edmonton@YPEnergy.org
Gord Sheppard: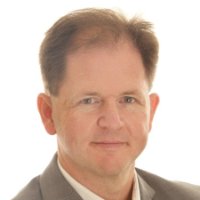 Gord is a Professional Speaker, Meeting Facilitator, Coach, Teacher and Author. He has worked successfully with thousands of people from all sectors including Associations, Corporations, Small Business, Institutions, Non-Profits and more. He has a Master's Degree in Business Administration, a Bachelor's Degree in Drama and Prosci Change Management Certification.
With his combined experience Gord delivers actionable tips that will help you make your next meeting more productive and profitable!
You can learn more about Gord Sheppard at www.createawesomemeetings.com