Description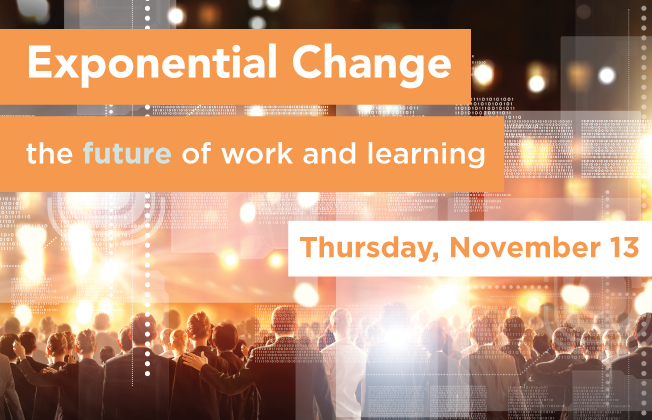 Small businesses face an increasing competitive landscape where startups can quickly become significant competitors by leveraging new technologies and networks. By attending this conference, you will learn how to successfully pivot and thrive in a growing global market.
Discover how education is evolving and aligning with business

Engage a modern 21st century workforce by learning how to attract and retain talent

Gain access to resources and programs available for Supporting Small and Medium Businesses

Find out how to create an agile business plan that will withstand changing competitive markets and technologies
Featuring international and high profile speakers who will come together with local businesses and educational institutions to talk about the future of work and learning, and how technology is revolutionizing business models, marketplaces and education.
Adam Little, Singularity University

David Agnew, Seneca College

Ron Pickett, RDM Management

Sean Stephens, Treefrog Inc.

Tony Cancelliere, Syntropy Group

Jane Gertner, ventureLAB

Peter Sturrup, Pickering College
Details:
Date: Thursday, November 13, 2014
Time: 8:00 am - 12:00 pm
Location: Cardinal Golf Club
Address: 2740 Davis Drive West, King
Cost: $45 +HST (Light Breakfast Included)
For more information and register