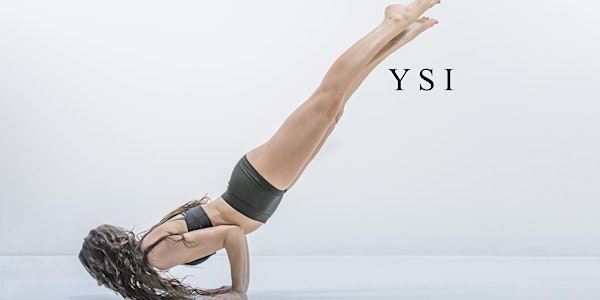 YSI Workshop - Yoga Arm Balances, Twists & Digestive Gut Health - Sept 22, 2018
When and where
Location
Westbourne Grove Church Westbourne Grove London W11 2RW United Kingdom
Description
YSI Workshop - Yoga Science Inspiration - Sept 22, 2018
YSI workshop aims to further our knowledge of yoga in combination with current scientific research on wellbeing, psychology, technology and evolution. This 3 hour workshop consists of two parts:
Part one: Yoga Arm balances and Twists – 2 hours
Led by Ralica Gineva and Katelyn Faison this will be a dynamic and energising Vinyasa krama yoga style workshop designed to build strength, flexibility and balance. We will explore the activation of the core, how to master arm balances and use twists as a restorative tool to improve digestive gut health.
Part two: Discussion on Digestive Gut Health – 1hour

In 2013 there were only a few hundred research papers produced on digestive health. By 2017, that number was in the thousands. Scientists all over the world are realising the importance of our digestion, microbiome and gut health not just for our physical health, but also for our mental wellbeing. 80% of the immune system resides in the digestive tract; it is responsible for making key vitamins and minerals; and most importantly it is home to the 1 to 2 kilos of microbes, fungi and bacteria that make up the microbiome.
Our guest speaker, the remarkable nutritionist Sarah Carolides will be explaining just why everyone is focussing on the gut, and outlining the simple steps we can all take that will ensure we keep our digestive health in tip-top condition.
Key points we will discuss:
Short anatomy of the digestive tract, what is in there and how does it affect the rest of the body.

The importance of the microbiome, what harms it and how to nurture it?

What is Leaky gut ?

Should you use and how to use probiotics and prebiotics

What are gut-friendly foods?

When you need to do a gut healing programme?

How exercise, especially yoga, can help?