Description
Life can be stressful and caring for your mental wellness can be challenging. Come join our open panel discussion about mental health and wellness! Learn the differences between mental health and mental wellness, and tips for becoming more mindful in your everyday life. Our incredible panelists from the public, private, and not-for-profit sectors will share their insights before we open the floor to question and discussions.
Ticket purchase includes light refreshments and a cash bar will be available throughout the evening! Please note that this event is 19+.
Moderator: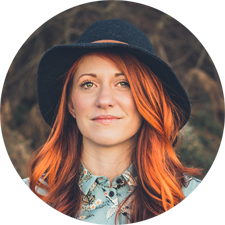 ---
Casey-Jo Loos
Consummate story teller, mouthpiece, ambassador of awesome, director of sass, rhymes with good times, and advocate for truth. As a radio personality that hosts the Afternoon Show on 102.7 THE PEAK, she thrives in constructing engaging conversation and connections every moment in a world with a seven second attention span at best. A seriously massive music lover and dance party starter that also struggles with her own mental health and well being. She believes we all have mental health and do not shy away from real conversations about it. If everything we think and believe exists solely here in our minds, then our mental health should be the pinnacle goal for us to understand without incessant labels or judgement. She uses her voice to promote compassion, candor, and honesty. Creep her personal social media to find she has chosen to use it as a platform to express more daily truths, the struggles, to cut through the noise of incessant selfies [so many selfies, so little knowledge of self]. In sharing the deep seeded pain and suffering within herself she has noticed that to be authentic and vulnerable on social media can be more difficult than to be phony; however, she believes the only way we can grow is if we break up with our comfort zones. Brevity may not be her strong suit, but getting you to feel less alone and more connected to the world around you in an otherwise over stimulated world is.
Panelists:
---
Andy Zaremba
Andy is a leader in the human consciousness and optimization communities in Vancouver. In 2013, Andy and his brother Mike, partnered to create the Float House franchise, Canada's leading flotation therapy centres, which now has eight locations across Western Canada.
In addition, Andy co-hosts (again with brother, Mike) the Vancouver Real podcast, a digital media leader in the human consciousness space. The podcast has produced over 125 episodes with incredible guests such as Dr. Gabor Mate, Graham Hancock, Rick Doblin, and Wim Hof to name just a few.
Personally, Andy is father to Ella Faith, his seven-year-old daughter, whose miraculous birth and survival have been key to Andy's personal growth and dramatically changed the trajectory of his life. In fact, it was during her ten months' post-birth in the NICU and following two years with full time home care when Andy began his practice of mindfulness meditation, yoga, and self-education through podcasts.
Andy is living his vision helping to facilitate the expansion of human consciousness worldwide. His interests include traveling, fitness, martial arts, yoga, plant medicine, meditation, music, art, hiking, scuba diving, and stimulating conversation.


---
Elizabeth Sabine
Elizabeth is originally from Northern B.C. and has lived in Vancouver for over a decade. She is a Registered Clinical Counsellor, a small business coach, a certified YMCA Fitness Instructor, and a new mother. Elizabeth is passionate about helping people lead happy and healthy lives and this is what drove her to pursue post secondary education from Simon Fraser University. She has a Bachelors Degree in Psychology, a Masters Degree in Counselling Psychology and worked at the YMCA of Greater Vancouver in Community Programs for almost 10 years. In 2015, she co-founded the YMCA Youth Mindfulness Program and it was one of the most rewarding experiences of her life. Prior to working at the YMCA, in 2005, Elizabeth and her business partner launched a small eco-business called Bring Your Own Bag, which designed and locally manufactured cloth reusable grocery bags. Elizabeth currently works at the University of British Columbia's Faculty of Medicine as a Resident Wellness Counsellor and also works in private practice as a counsellor with Peak Resilience.


---
Lyn Heinemann
Lyn Heinemann is currently the Director of Recovery and Innovation at Canadian Mental Health Association, Vancouver-Fraser. She is a registered occupational therapist and has worked for many years serving individuals who experience complex barriers and serious mental illness.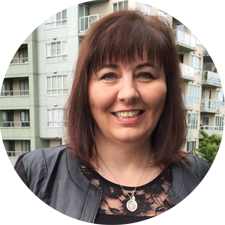 ---
Roberta Haas
Roberta is Vice President, People at the YMCA of Greater Vancouver. She is a Chartered Professional in Human Resources (CPHR) and has been in the business of people development for more than 25 years in the health care, government, and non-profit sectors. Roberta has participated in changing attitudes and practices around mental health and well being in the workplace. She also brings a wealth of knowledge on how employers can support mental wealth in the workplace.
Net proceeds support the YMCA of Greater Vancouver's Annual Campaign. We believe that everyone deserves the opportunity to live healhier, happier lives. The YMCA's annual fundraising campaign is focused on raising much needed resources that help kids, youth, adults and seniors get access to proven YMCA community programs.
Y Talks is brought to you by the YMCA Young Leaders Council and the YMCA of Greater Vancouver Foundation.