Description
"Reconciliation must create a more equitable and inclusive society by closing the gaps in social, health and economic outcomes that exist between Aboriginal and non-Aboriginal Canadians."
- What We Have Learned, Principles of Truth and Reconciliation

---
Please join us on Wednesday, June 21st for the YWCA Annual General Meeting and celebration of National Aboriginal Day. The event will feature an interactive discussion with local female Indigenous leaders and Janet Austin, CEO of YWCA Metro Vancouver, about the role of individuals and organizations like the YWCA in advancing the principles and work of Truth and Reconciliation.
---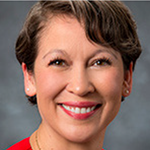 Melanie Mark is the first First Nations woman to serve in the Legislative Assembly of BC. She has spent her life standing up for her community, volunteering for multiple organizations like Big Sisters Youth Custody Centres and the Urban Native Youth Association. She co-founded the Vancouver Aboriginal Community Policing Centre, worked with the Native Courtworkers Association, Covenant House Vancouver and was the National Aboriginal Project Coordinator with Save the Children Canada's Sacred Lives project.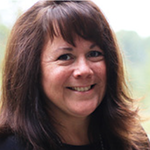 Dr. Kim van der Woerd the sole proprietor of Reciprocal Consulting, as well as a YWCA Canada Board Member. She has more than 20 years of experience conducting local, provincial and national program evaluations and research. Using her firm, Kim helps to close the gap faced by Aboriginal students by ensuring they have competitive CV's when applying for graduate studies. Kim has a passion for mentorship, capacity building and adhering to culturally informed practices. Kim is a member of the Namgis First Nation.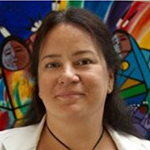 Kory Wilson, Executive Director of Indigenous Initiatives and Partnerships at BCIT, has more than 20 years of experience in post-secondary education, community development and the legal profession. A member of the We Wai Kai Nation and is Musgamagw Tsawataineuk and Laich-Kwil-Tach, Kory has a deep commitment to education and ensuring success for Aboriginal and other multi-barriered learners.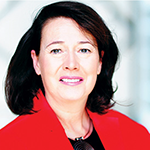 Janet Austin is the CEO of YWCA Metro Vancouver. She is responsible for one of BC's largest and most diversified non-profits. In 2016, Janet was named BIV CEO of the Year in the non-profit category and was invested as a Member of the Order of BC. Janet is committed to ensuring YWCA Metro Vancouver supports women and their families through advocacy and integrated services that foster economic independence, wellness and equal opportunities.
---
Agenda
5:00 pm - Annual General Meeting
5:45 pm - Refreshments, doors open to the public
6:15 pm - Public event: "National Aboriginal Day Celebration"