YYC Lunch & Learn - Is that product really green?
Description
Just as implementing a triple bottom line in business turns accepted practices upside down, so designing for sustainable product performance requires new methodologies and outlooks. Ensuring solutions are genuinely sustainable (and not just greenwash) adds yet another layer of complexity.

Join us for an interactive and experiential presentation on two radically diff erent approaches to understanding the sustainability of products. One takes a holistic perspective and seeks to understand how a sustainable solution behaves; the other, more conventional approach focuses on materials and prescriptive paths.

Participants will be invited to explore and solve a case study in the course of this seminar. Come learn how designers are addressing this issue in ways that will enlarge your own comprehension of sustainability, be it in design or business.
Andrée Iffrig - DIRTT Environmental Solutions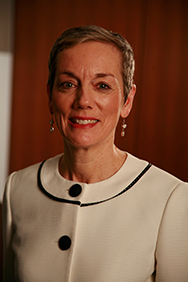 Andrée Iffrig is a LEED AP and Sustainability Associate with the International Society of Sustainability Professionals. She is the Leader – Sustainability at DIRTT Environmental Solutions. She taught leadership development for several years and has a passion for empowering others as green building champions.
Lunch & venue generously sponsored by