Zal Sissokho - Kora Flamenca
About this event
Kora Flamenca is a carte blanche given to the artist Zal Sissokho to create new works with musicians from different backgrounds. Alongside flamenco guitarist Caroline Planté, double bassist Jean Félix Mailloux and percussionist Miguel Medina, Zal presents an encounter between his native Mandinka culture and flamenco, thus redefining the boundaries of his traditional instrument, the kora.
Victoria, Oct. 23rd https://www.universe.com/events/zal-sissokho-kora-flamenca-tickets-8H4J9Y
≫ COVID Safety Info ≪
- Tickets should be purchased online in advance, through our website, to ensure availability. If space remains, additional tickets will be available at the door.
▪︎ Masks are required, except when seated at your table. If you do not have one, one will be provided for you.
▪︎ Unfortunately, we cannot allow mingling between tables or dancing. If you're feeling the groove, we encourage you to shimmy in your seat!
▪︎ Beginning September 13th, in accordance with Provincial Health Order, all ticketholders will be required to show proof of vaccination at the door in order to attend. More information about the BC Vaccine Card is available at https://www2.gov.bc.ca/vaccinecard.html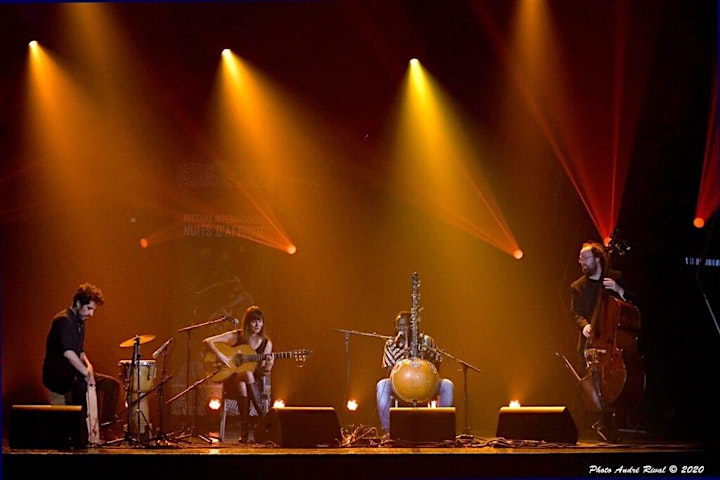 Organizer of ZAL SISSOKHO - Kora Flamenca
Since our inception i, we have organized the following events with resounding success:

La Calebasse du Nomade - Monthly Community Dinners & Summer Food truck
African & Caribbean Spirit Nights
African Cultural Week & AfriCa Fest
Culture Days Celebration
Round Table Discussions focused on cultural minorities challenges and opportunities in Victoria and BC
Black History Month Community Recognition Awards & Closing Gala
ISSAMBA SHOWCASE: ISSAMBA, which means ''Come Together'' in the Béti dialect of Cameroon, is a wonderfully expressive, engaging and diverse group of world-renowned African-born musicians and dancers. ISSAMBA's energetic and interactive performances invariably capture the imagination of its audiences, transporting them to the earthy and evocative world of African rhythm and dance.
Recently, we opened the first and only one African Cultural Centre and a Hub for people of African Descent on Vancouver Island (BC)
Virtual Conversation in order to minimize the impact of isolation due to COVID-19 confinement