Zen Maker Club - 3D Design, 3D Printing & 3D Coding - After School Program...
Description
In this 12-week after school program at Caulfield Elementary on Fridays from September 29th to December 15th, 2017 from 2:40 to 4:10 p.m., we explore the fun and exciting world of 3D design, 3D printing and 3D coding! The program will be held in Caulfield's maker lab! Note: There is no program on Oct 20th and Nov. 10th due to PD days.

In the first half of this program, we stress learning the fundamentals of 3D design and learning the software, operation, and mechanics of 3D printers. With various hands-on projects and activities, we apply problem solving skills.
In the second half of this program, participants will be introduced to coding with Python using a web-based code editor Trinket.io and an innovative new 3D coding platform, c3D.io developed by local computer scientist and university professor Jason Madar.
Participants will:

learn ways to think around the limitations of 3D printing
harness the unique advantages of 3D printing
become familiar with 3D printer operation
learn 3D design principles
bring their 3D ideas to life!
learn the foundations of coding
get an introduction to electronics and learn to code the microbit
learn about Virtual Reality and Augmented Reality technologies
learn to create and manipulate 3D objects in the c3Dc.io platform
No experience is necessary. We will have at least one 3D printer to use for every two participants. All supplies included. Each child will 3D print several objects. We will be coming in our Maker Lab2Go van and will also demo a number of other maker equipment and technologies (e.g. robotics, coding, electronics).
To provide a high instructor to student ratio and to provide a very engaging experience, we are limited to a maximum of 8 children. Suitable for Grade 4-7 students. Participants should be at least 8 years old. Students that have taken one our 3D design and 3D printing programs or maker camps will be provided with more advanced projects (we have a number of new things though in this session including the 3D coding and AR/VR components).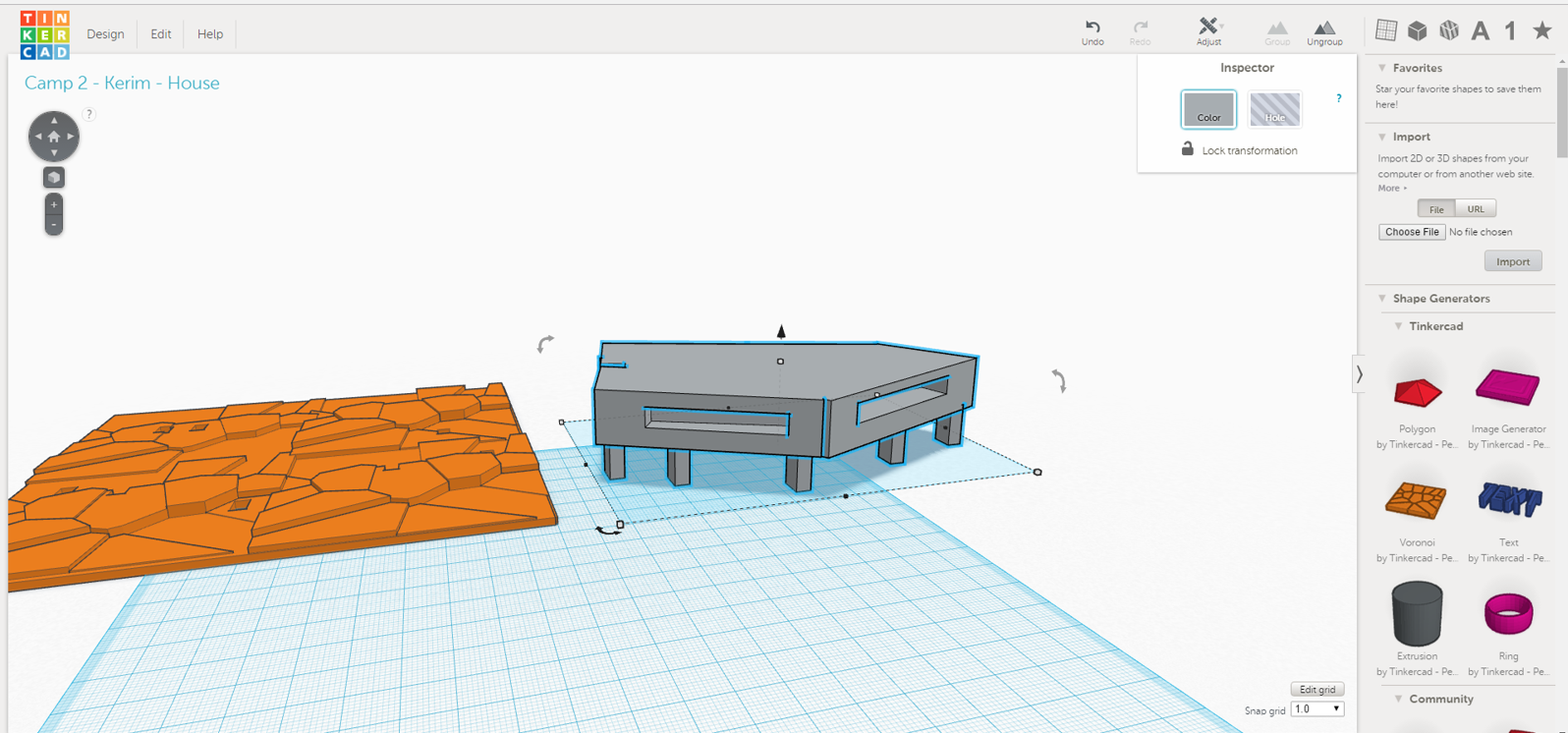 From an idea and 3D design...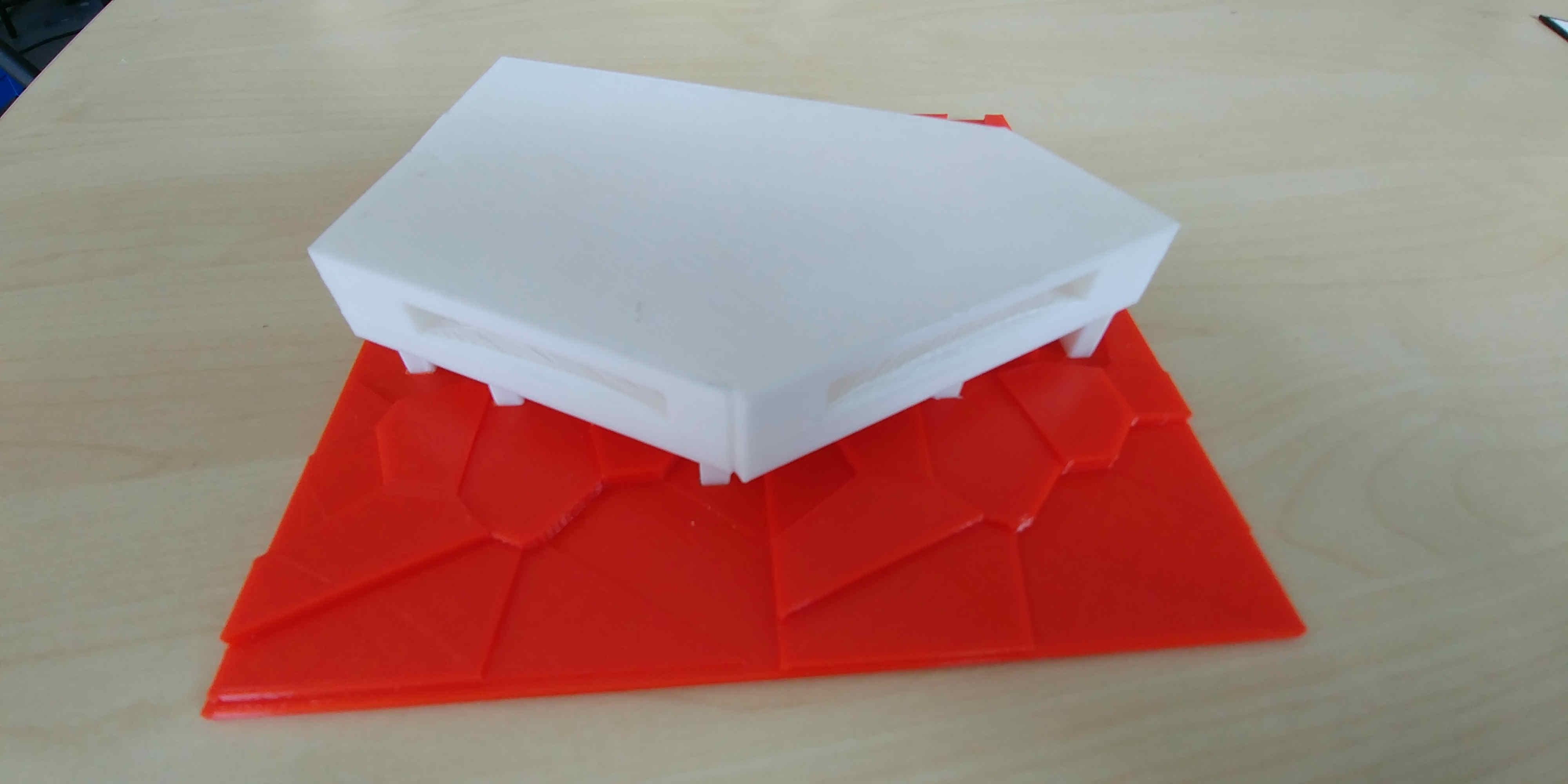 To a 3D print!
A laptop or chromebook is required for this program. If your child doesn't have one to bring, we have laptops available for rental for the duration of the 12-week program ($30).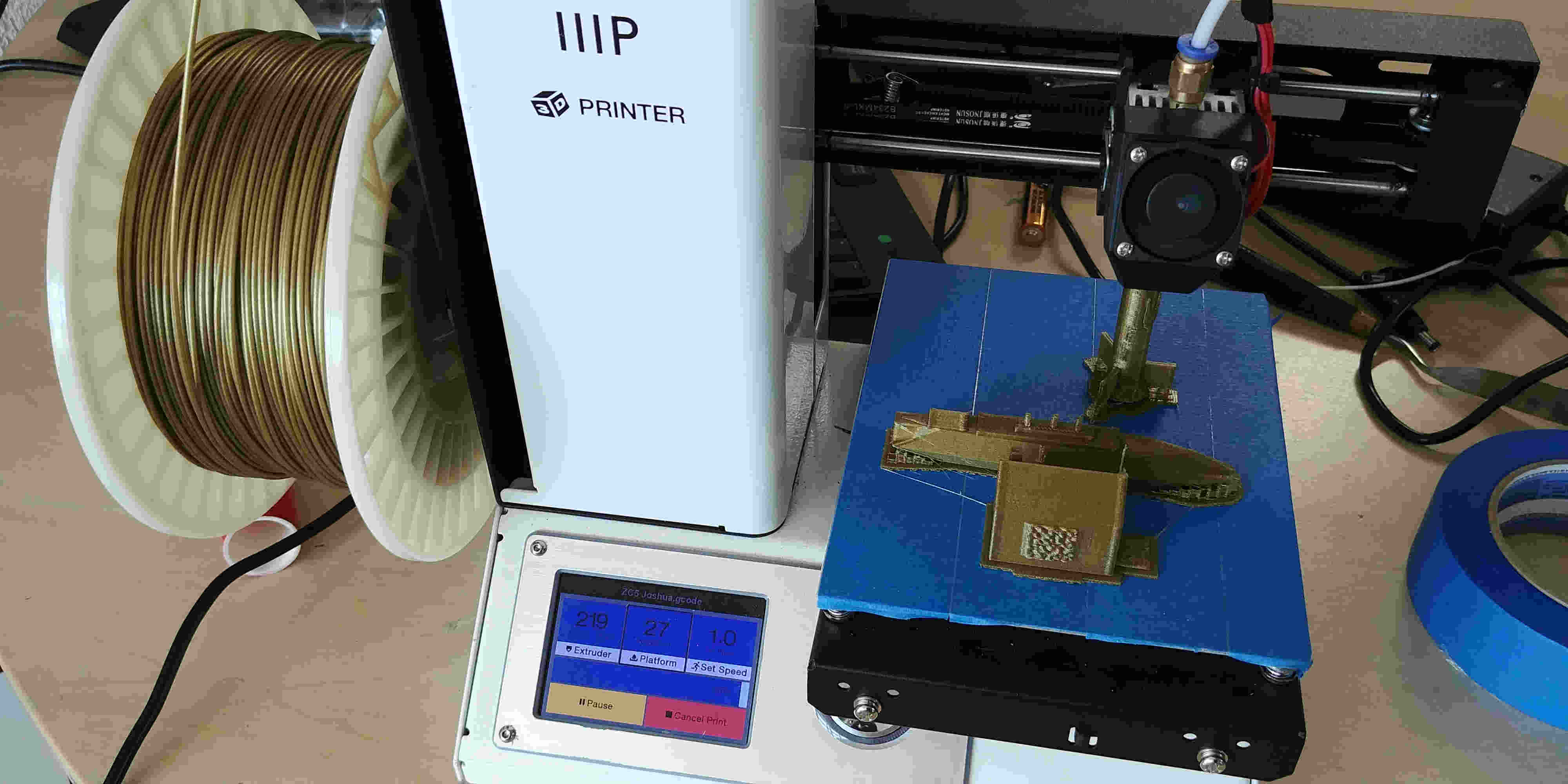 We will have at least one 3D printer per two participants.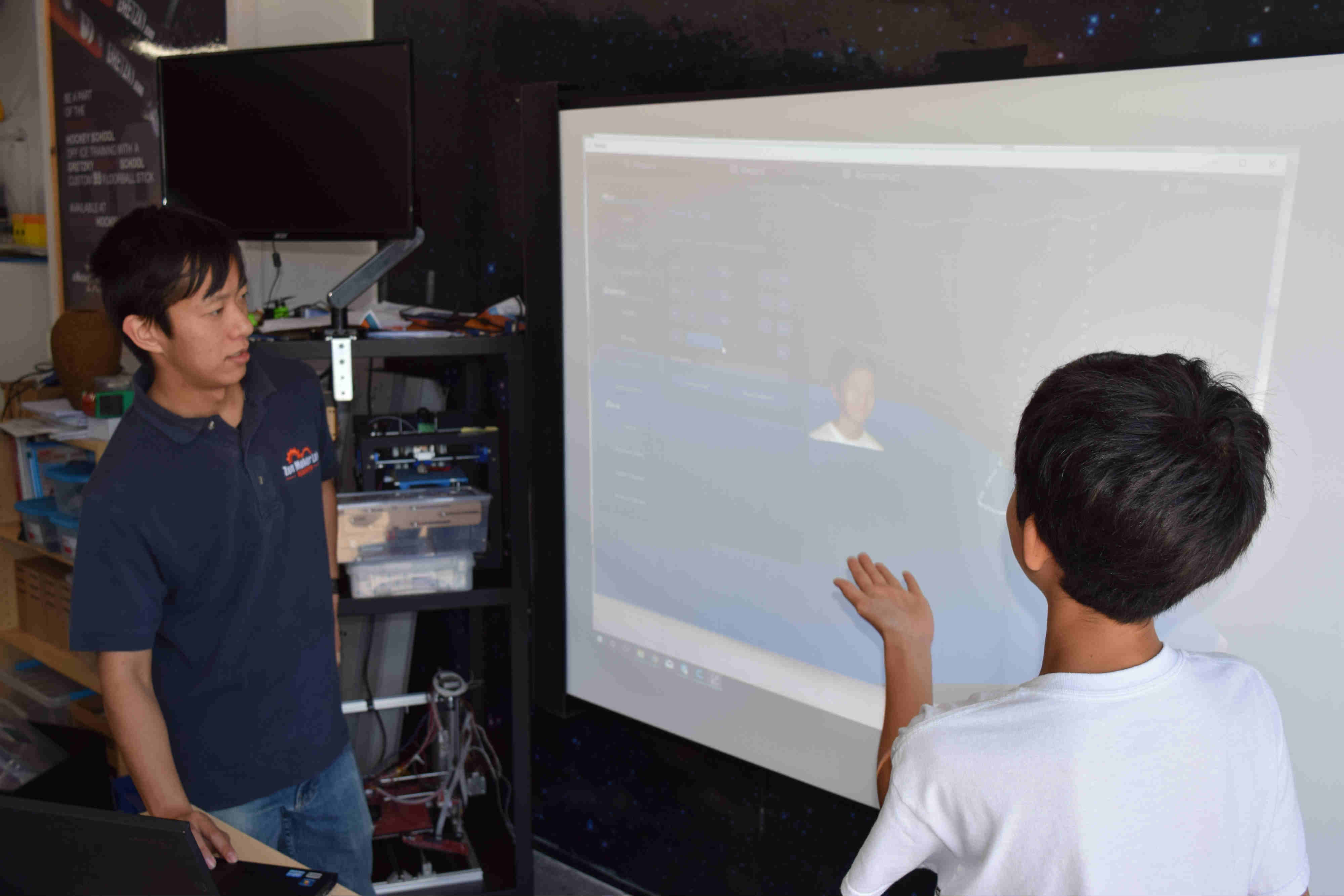 Each child will have a chance to get scanned and have a "mini-me" 3D printed!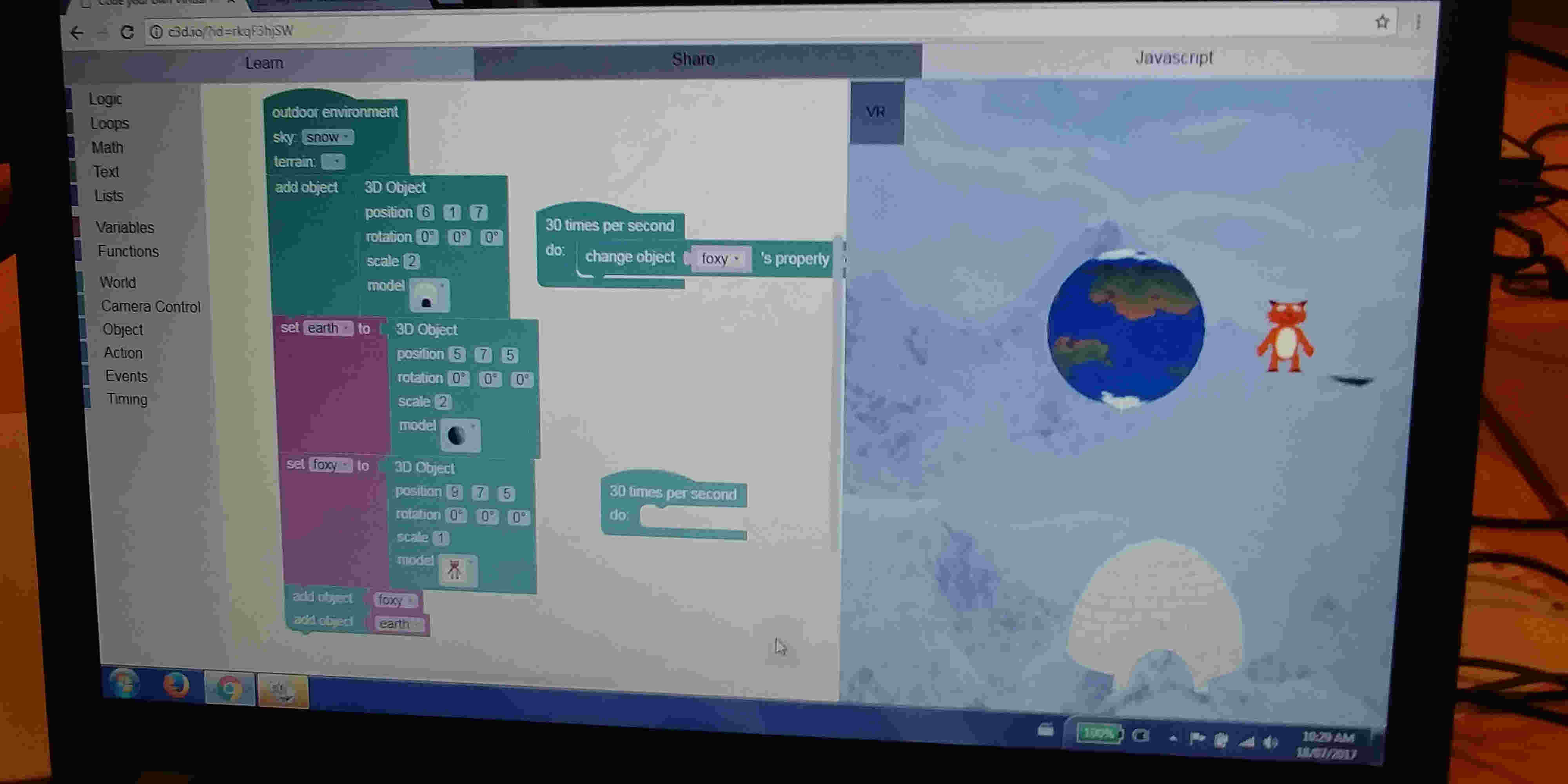 Kids will learn to kid in 3D that can be viewed with a VR headset.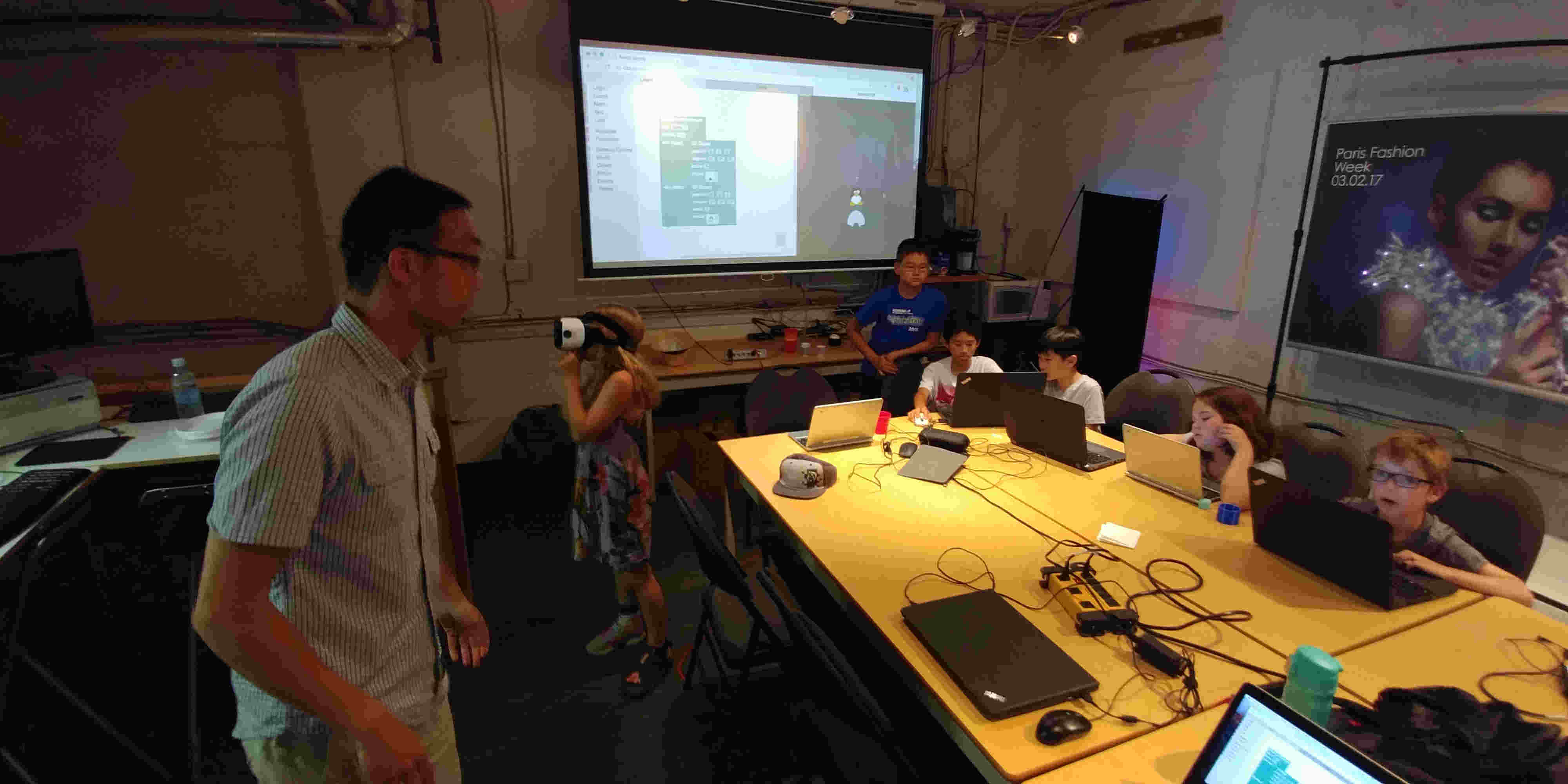 Note: Parents can optionally purchase a microbit. We will be using in the program and your kids would likely benefit to take it home with them at the end of the program.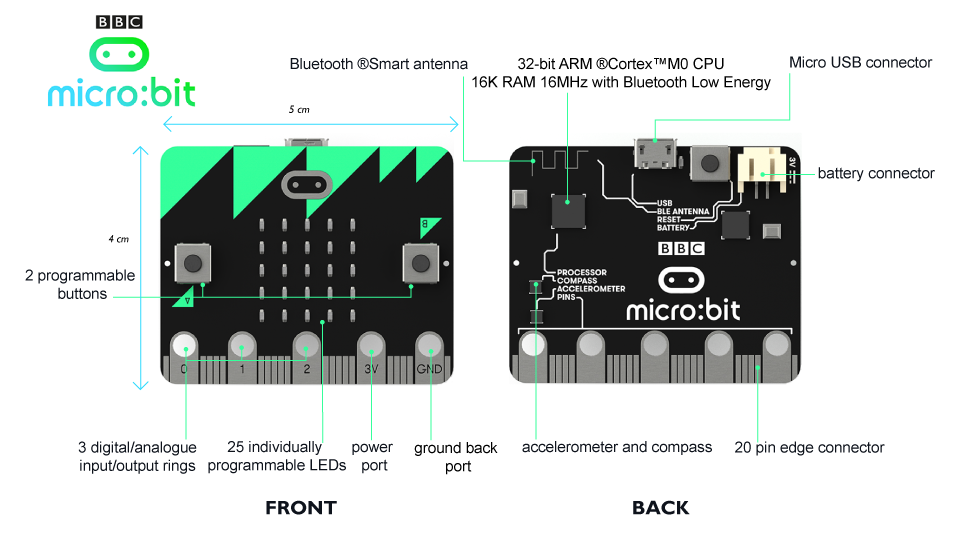 Microbit Features
Microprocessor: 32-bit ARM® Cortex™ M0 CPU
A 5×5 LED matrix with 25 red LEDs to light up and can display animiated patterns, scrolling text and alphanumeric characters
Two programmable buttons. Use them as a games controller, or control music on a smart phone
On-board motion detector or 3-AXIS digital accelerometer that can detect movement e.g. shake, tilt or free-fall
A built-in compass, 3D magnetometer to sense which direction you're facing and your movement in degrees
Bluetooth® Smart Technology. Connect the micro:bit to other micro:bits, devices, phones, tablets, cameras and other everday objects
20 pin edge connector: This allows the micro:bit to be connected to other devices such as Raspberry Pi, Arduino, Galileo and Kano through a standard connector
Micro-USB controller: This is controlled by a separate processor and presents the micro:bit to a computer as a memory stick
Five Ring Input and Output (I/O) including power (PWR), ground (GRD) and 3 x I/O
System LED x 1 (yellow)
System push button switch x 1
Read values from sensors and control things like motors or robots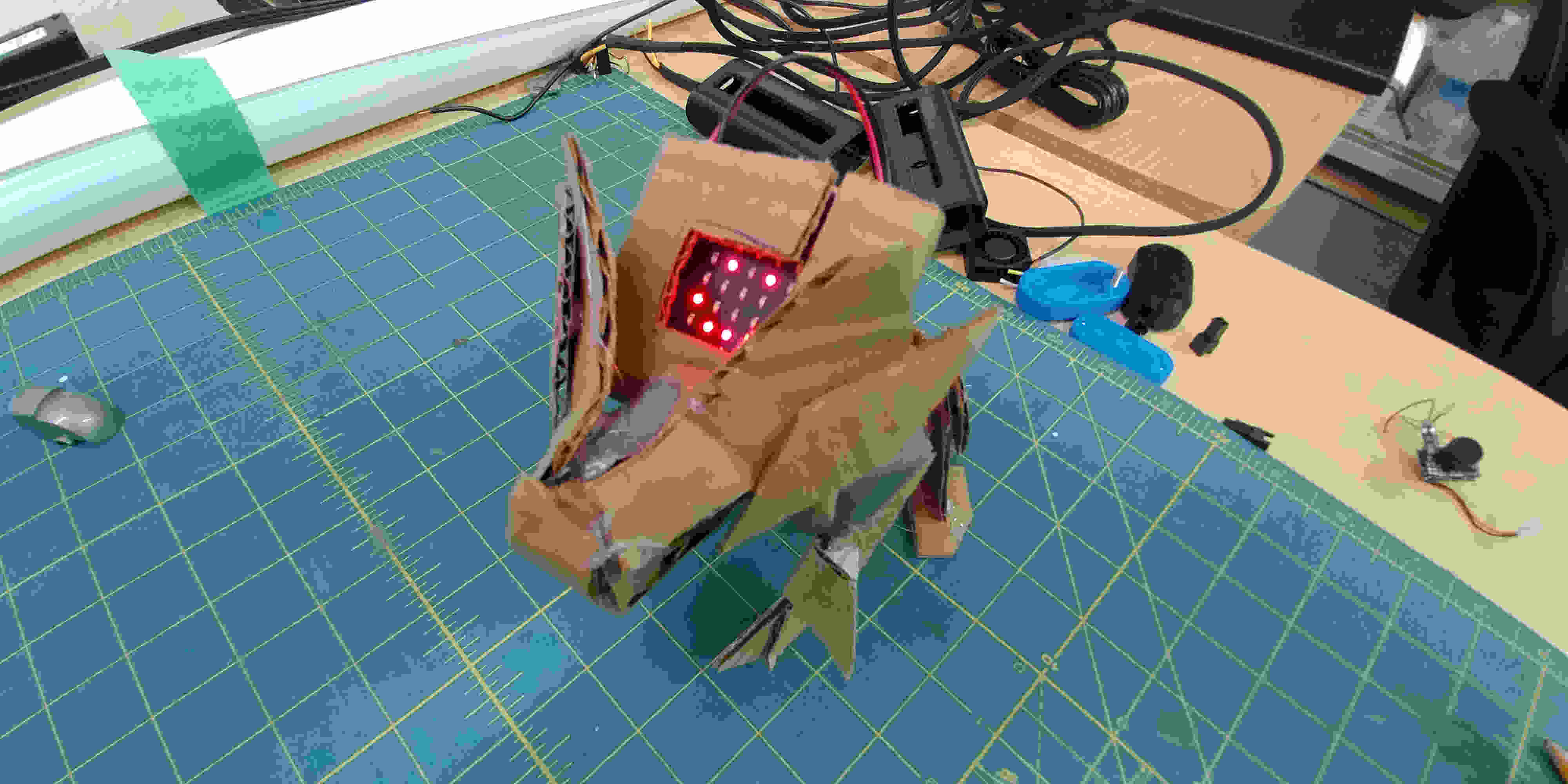 Sample of custom designed microbit pet!