Description
n this 9-week after school program on Thursdays from 2:45 pm to 4:15 pm, we explore the fun and exciting world of animation!
A great introduction to the digital arts component of STEAM, students in this program will learn the fundamentals of animation, including movements, timing, squash and stretch, staging, secondary action, frame per second and other important animation concepts. The program will provide an overall look at animation from traditional pencil and paper animation to different kinds of stop motion, claymation, paper and stop motion, and character stop motion. By the end of the program students will have created a short movie that they can take home to show. Zen Maker Lab will provide tablets/iPads as well as animation light tables to use during the program. Registration includes all supply costs.
To provide a high instructor to student ratio and to provide a very engaging experience, we are limited to a maximum of 12 children in the Zen Maker Club per semester. Registration priority will be given to students at Glenaagles Elementary. If there are extra spots available then kids from the community will be eligible to register.
This program is intended for children in Grades 1 to 3.
We have different projects and curriculum based on the experience of the participants. If your child has taken our program before we will ensure they advance on to more advanced levels.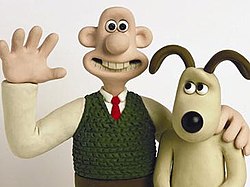 Note: We cover a lot of material in a short time and require participants to be respectful of their instructors as they would their daytime teachers and to not disrupt other participants through bad behavior . We reserve the right to exclude kids from our program that are disruptive that prevent the other participants from learning. In this case, a refund will be issued on a prorated basis. For any behavioural issues, we will first attempt to address with the participant and then with the parent if necessary. This is a rare occurance but where there are behavioral problems, in order for the experience to be enjoyable and educational for the other participants, we reserve the right to limit access to the Zen Maker Club.