Description
In our 10-week Maker Tech After School Program, students will learn about 3D Design and modeling and use tools such as Tinkercad to design and 3D print their own creations. They will also learn the operation of 3D printers. No experience is necessary and we emphasize a fun and safe environment where kids learn cutting edge maker tech and coding skills. Participants will get to create and take home a number of projects.

Participants will be introduced to coding with the Python language and will apply the basics of algebra and geometry. Students will be introduced to robotics by programming the Arduino microcontroller and will build a vibrobot that they can take home. Additional projects include bridge building and jewellery making.

In the second half of the program, students will build a Mirobot, a fun, drawing robot, and will apply the coding they have learned.

General supplies (worth more than $40) are included and students will be provided with a Mirobot kit they can build and use in the program. The Mirobot can be optionally purchased for $75 if they would like to take home and keep (regular Mirobot price is between $100-$125).
Instructors will be: Matthew Ng Shun and Cyri Jones
Matthew graduated from BCIT's mechatronics program and has been our lead instructor at Zen Maker Lab for several years. Cyri teaches IT and entrepreneurship at Capilano University and BCIT and has a B.Sc. and a MBA.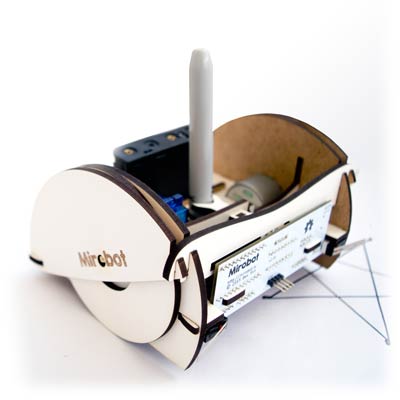 The program is being held Fridays from 4:30 pm to 6 pm from Oct. 7th to in the Ocean Room at the West Vancouver Community Centre, 2121 Marine Drive, West Vancouver. It is intended for 8-12 year olds however some exceptions can be made based on experience levels. If your child is younger than 8 or older than 12, please contact us to discuss.
Week 1 - Oct 7th: Intro to 3d printing & design
Week 2 - Oct 14: Intermediate 3D design / Minecraft and 3D Design
Week 3 - Oct. 21: Coding / Jewellery project
Week 4 - Oct. 28: Arduino (hardware programming)
Week 5 - Nov. 4: Arduino 2 (basic circuit design)
Week 6 - Nov. 11: Remembrance Day poppy project, bridge building and vibrobots
Week 7 - Nov. 18: Construct mirobot
Week 8 - Nov. 25: Programming mirobot
Week 9 - Dec. 2: Mirobot with python
Week 10 - Dec 9: Mirobot maze challenge
You can enroll for either Week 1 to 5, Week 6 to 10 or the entire program, Weeks 1 to 10.
We will be providing the required equipment (including laptops, 3D printers, etc.) that will be used during the program. We will also be providing the supplies. The Mirobot can be optionally purchased for $75 if your child wants to bring home with him or her and keep it. The Mirobot normally retails for between $100 and $125.