Description
Zen Maker Lab Community Program

Our community needs us all! With the covid-19 challenge and the disruption to traditional supply chains, many local communities are turning to local maker labs and other organizations with 3D printing and fabrication expertise to help out.
Since 2013, we have been delivering our science, technology, engineering, art and mathematics (STEAM) academy program and stimulating the next generation of innovators and leaders. It's inspiring to see many of the children and youth that joined with us when they were young now asking us how can they help 3D print face shields, face masks or other parts to help in this time of crisis.
We have been ramping up our own 3D printing capacity and recently ordered another twenty-five 3D printers that will be arriving shortly to add to our maker lab and have been using our laser cutter to make Face Shields for local doctors in cooperation with our neighbours NewPro3D.
The goal is to manufacture up to 11,000 face shields per week with a special focus on the Lower Mainland and community doctors that have approached us.
We are hoping to secure access and/or purchase a total of 100 3D printers which would allow us to achieve this quantity. This is needed because Zen Maker Lab was contacted by local doctors and local hospitals have accepted the open source facial shield.
A number of our parents asked how we can help and how their children can help.
We decided to launch this Zen Maker Lab Community Program that we think can be a win-win for all involved.
How does it work?
There are two ways you can contribute.
1) If you have a 3D printer, you can either print files we provide you to help with the emergency protection equipment and you can drop off your 3D prints to us and we will distribute them to health care providers and others that need them or we can pick your prints up from you.
2) The second way is you can purchase a Prusa-i3 style 3D printer, the Zen3DPro (specifications below) and lend it to Zen Maker Lab for six months and we will use to 3D print emergency protection equipment. We will run the emergency protection equipment on a cost-recovery basis. During this time, we will provide you with a free online course on Tinkercad and/or Fusion 360 to help you learn more about 3D modeling (normally our courses cost approximately $500). We will add it to our 3D printing farm at our new Shipyards location. We will have a camera attached to your 3D printer so you can see it at work and we can also where possible 3D print objects you have designed in between 3D print cycles for the emegency protection equipment (the emergency protection equipment will have to be prioritized). After six months, you can pick up your 3D printer and we will provide you with a 1 kg roll of PLA filament and a six-month free membership to Zen Maker Lab (normally we charge $500 for this). The membership includes one-hour per month of laser cutting and use of the 3D printers and other equipment at our lab.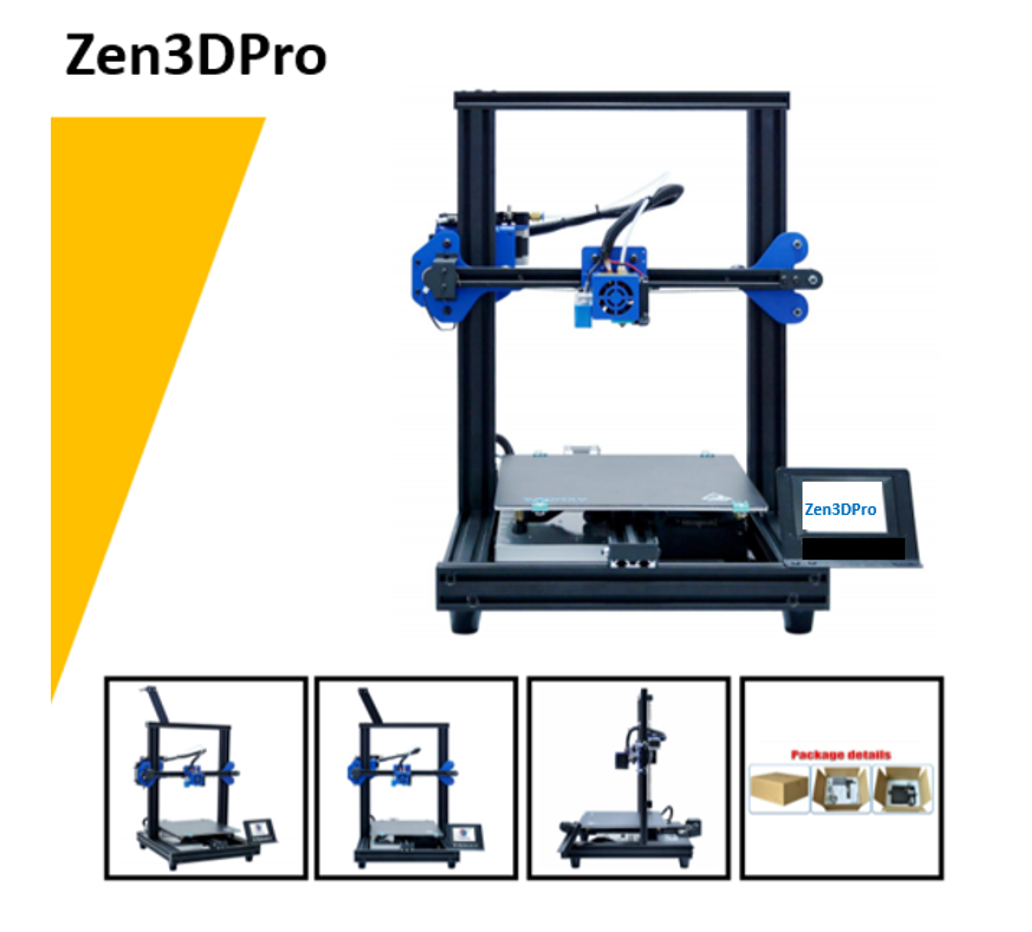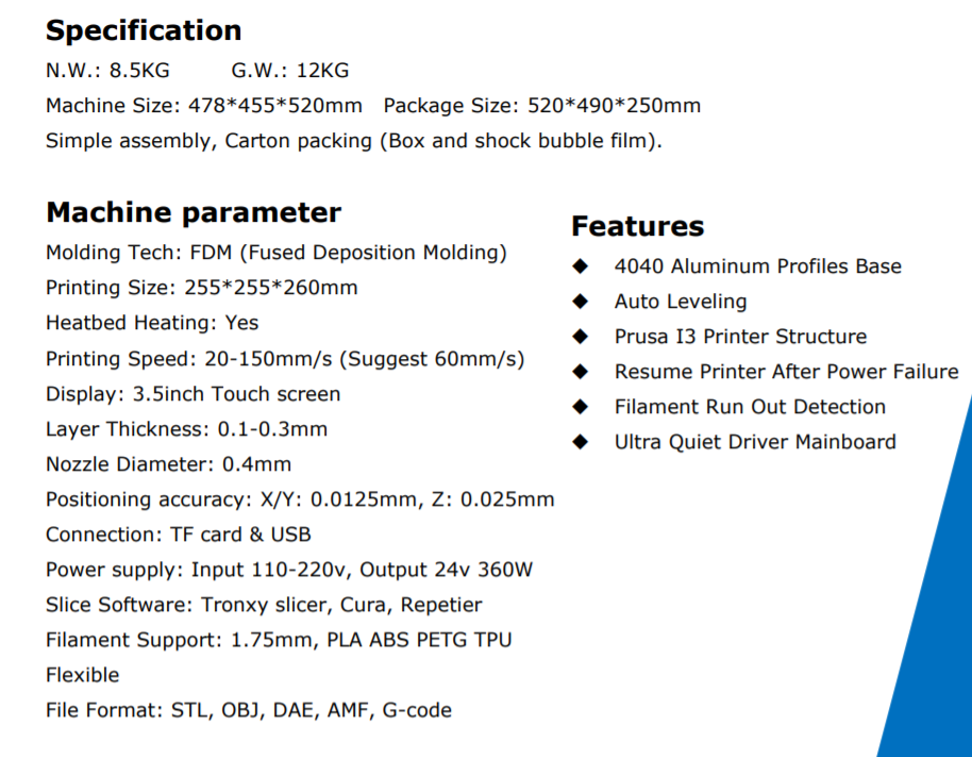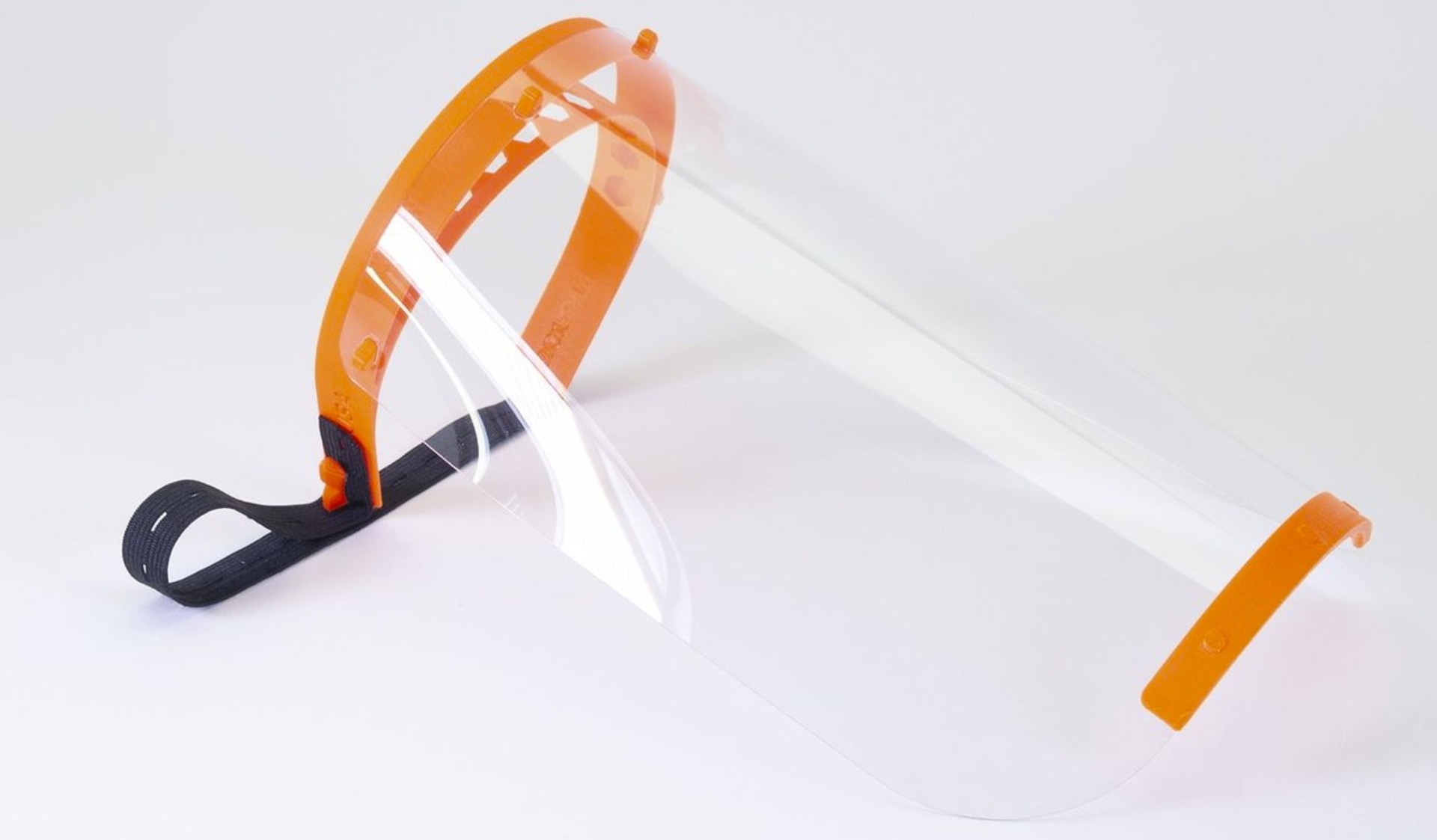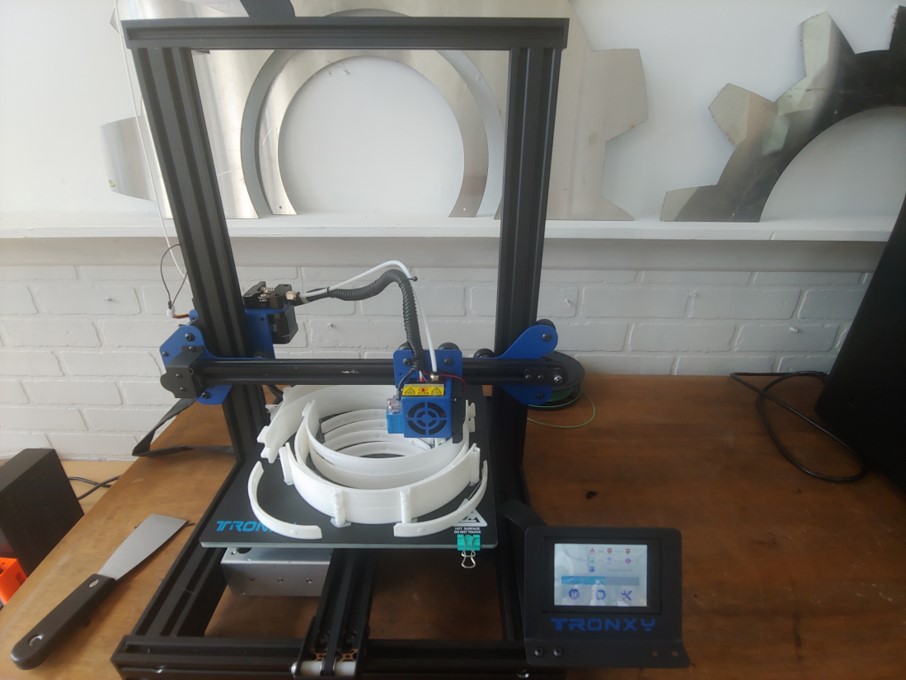 Zen3DPro printing face shield holders.