Sales Have Ended
Registrations are closed
Hi Attendee, We look forward to seeing you at our info sessions! We will follow up with the link for the October 6th event ahead of the session! ZCPF Team
Sales Have Ended
Registrations are closed
Hi Attendee, We look forward to seeing you at our info sessions! We will follow up with the link for the October 6th event ahead of the session! ZCPF Team
You're invited! Join our two info sessions to learn more about how applying to become a Zenith Fellow can launch your career!
About this event
Canadian undergrad or recent grad looking for your first internship? Passionate about space?
You're invited to attend our info session to learn more about the Zenith Fellowship and how it can help launch your career!
Next live info session:
October 6th 7:30pm EST: Zenith Canada Pathways x SEDS Canada: Got Questions? In-depth Q&A session where we will be answering all your questions live.
Info-Session will take place virtually. Link will be provided to registrants ahead of the event.
Past Info Sessions:
September 28th 7pm EST: Zenith Canada Pathways x SGAC: Meet ZCPF Leaders! Learn more about Zenith's Fellowship program through an interactive panel with ZCPF directors, host companies, and executive mentors. Moderated by SGAC 's National Point of Contact for Canada, Bryn Orth-Lashley. Missed the session? Watch the recording at https://www.youtube.com/watch?v=YYA8fBm3XNo
Missed the session? No problem you can watch the recording
Can't make the sessions? Join the Zenith Fellowship Discord community to engage with us and prospective applicants! Building your Fellowship application does not have to be an isolated experience. http://bit.ly/Zenith-Discord
About Zenith Fellowship: Fellows will have the opportunity to be paired with an executive mentor from the space industry, work at a space company next summer (paid), and join a Class of like-minded individuals from across Canada at the Zenith Fellowship Professional Development Summit. The Fellowship is open to applicants from all backgrounds. Current students and recent alumni (up to 3 years from graduation from an undergraduate degree) from all academic disciplines are eligible and encouraged to apply. Applications are open until October 22, 2021. For more information, please visit https://www.zenithpathways.ca/apply or email info@zenithpathways.ca. Must apply through the ZCPF website to be considered.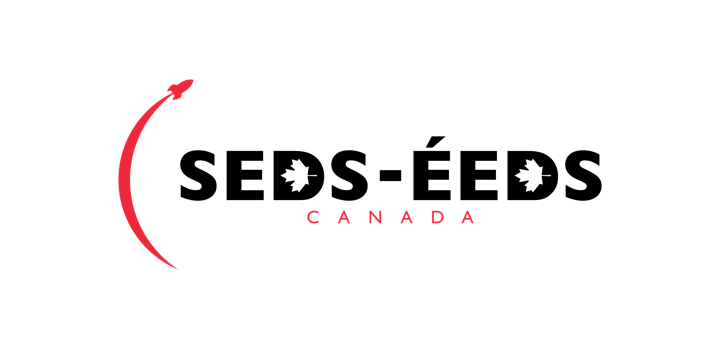 Organizer of Zenith Canada Pathways : Fellowship info session