Description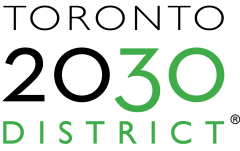 ZERO-EMISSION BUILDINGS PUB NIGHT: Mohawk College Centre for Partnership and Innovation
An Architect/Engineer Talk & Mixer
---
Speakers:
STEVE KEMP | M.A.Sc., B.Eng., B.Sc., P.Eng., LEED AP BD+C | Principal, RDH Building Science
KEVIN STELZER | B.Arch., B.E.S., OAA, NLAA, MRAIC LEED AP BD+C, BSSO | Principal, B+H Architects
*This event can be counted towards OAA Structured Learning ConEd hours.

**In order to ensure that as many people can attend this free event as possible, we oversubscribe registration to account for no-shows. Registration does not guarantee entry if we are at capacity. Please arrive early at the event to ensure yourself access.
---

About the Event:
We know that achieving zero energy buildings requires a higher collaboration between design disciplines... and what brings architects and engineers together better than beer?
Come out to this pub night to network and learn from your peers about recent experiences in designing ultra low-energy and low-emission buildings..and earn OAA ConEd hours to boot!
MOHAWK COLLEGE CENTRE FOR PARTNERSHIP AND INNOVATION
Mohawk College is a committed leader in sustainability, conducting business in ways that positively impact students, the environment and the broader community. The college's new Centre for Partnership and Innovation is the North American pilot project for the CaGBC Zero Carbon Buildings Initiative and WGBC Net Zero Initiative. The project, led by a team of expert consultants including mcCallumSather and B+H Architects, and RDH Building Science Inc., began with and has been driven by a net zero energy budget and has garnered national attention including that of The Joyce Family Foundation and the federal government. This presentation will demonstrate how, through a unique owner/consultant solutions-based collaboration, the project team navigated the challenges of a net zero energy mandated project, including the design of a living lab for sustainable technologies, within an accelerated project schedule to qualify for the federal government's April 2018 funding deadline.
About the speakers:
STEVE KEMP
Steve Kemp is a building science engineer specializing in energy modelling and design, and sustainability. His work experience includes a wide range of projects including green building design facilitation, renewable energy technology studies and energy research. Steve has developed energy modeling software for Natural Resources Canada, the US Environmental Protection Agency as well as utilities and product suppliers.
Steve has undergraduate degrees in Physics and Engineering as well as a Masters of Applied Science in Mechanical Engineering from Dalhousie University. He is a registered professional engineer in Ontario, a past-president of the IBPSA-Canada, and past-chair the Energy & Engineering Technical Advisory Group for the CaGBC and a Director for the Canadian Energy Efficiency Alliance.
KEVIN STELZER
Kevin is a Principal at B+H Architects; focusing on laboratory, retroft/renewal, commercial and educational building types across Canada, the United States, the UAE and Asia. He studied architecture at the University of Waterloo and studied Building Science at the University of Toronto. He is a licensed architect, Building Science Specialist of Ontario (BSSO) and a LEED accredited professional. He served on the CaGBC Energy & Engineering Technical Advisory Group and on the UN Sustainable Buildings & Climate Initiative Task Force. He has extensive experience in sustainable design, construction documentation and engineering coordination. He has participated in some of Canada's most compelling sustainable projects including: The UBC Student Union Building (B+H/DIALOG), The Centre for Engineering Innovation at the University of Windsor (B+H Architects), the Integrated Learning Centre at Queen's University (B+H Architects), the TDCCBR at the University of Toronto (Architects Alliance/ Behnisch), and the York University Computer Science Building (Architects Alliance/Busby).
AGENDA
6:30-7:00 – Drinks, food, and socializing. Appetizers available.
7:00-8:00 – Lecture
8:00 – on – Q+A followed by informal networking. Appetizers available.