Zoning Health: Architecture's Curative Nature

Thursday, January 12, 2012 at 6:30 PM (EST)
Event Details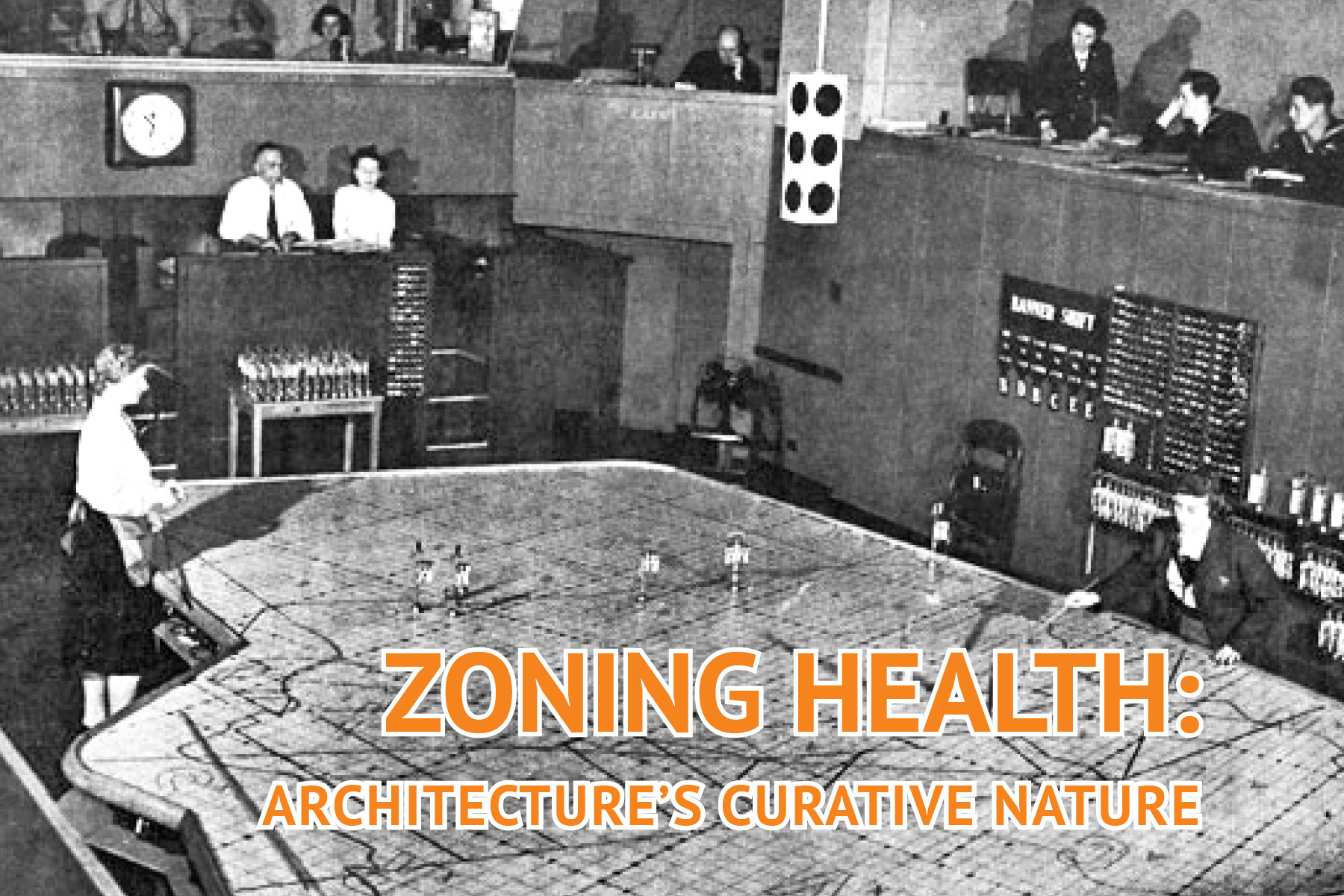 The John H. Daniels Faculty of Landscape, Architecture, and Design is pleased to announce the upcoming forum: Zoning Health: Architecture's Curative Nature. This moderated debate is part of the Daniels Fora series, which focuses on new ideas, design practices, and designers who are working at the intersection of architecture, media, science, politics, and urbanism.
Date: January 12, 2012
Time: 6:30 PM
Location: Isabel Bader Theatre, 93 Charles Street West
The relationship between architecture and human health has been radically altered by modern technology and the emergence of the metropolis. The design and redesign of our cities, landscapes, and buildings can affect everything from our levels of anxiety and physical fitness, to our air quality and our capacity to manage disease. 
An emerging focus on the role that design plays in public health is forming the basis for new approaches in architecture and urbanism. Practices that were once created to promote healthy living — such as rezoning cities to isolate industrial and residential uses, or sealing building envelopes to control temperature and isolate infection — may now be seen to have deleterious consequences for human health. In this light, the design of therapeutic environments such as hospitals are among the critical sites devoted to both the care and promotion of human health that are beginning to be rethought. 
By engaging the public, professionals, and scholars, this forum will advance our understanding of the important relationship between architecture and our physical and mental health.
Zoning Health: Architecture's Curative Nature features:
Brigitte Shim, Associate Professor, Daniels Faculty; Principal Shim-Sutcliffe Architects
Mirko Zardini, Director of the Canadian Centre for Architecture 
Moderated by Dean Richard Sommer, Daniels Faculty
Stage furnishing generously provided by Herman Miller. 
For more information, please contact:
Dale Duncan, Communications Officer
John H. Daniels Faculty of Architecture, Landscape, and Design
416-978-2253
communications@daniels.utoronto.ca
---
ABOUT THE DANIELS FORA
The Daniels Fora present vigorous, engaging, and accessible discussions of interest not only to students, alumni, and professionals, but also the broader public. The goal of these public events is to bring together different perspectives in order to raise the level of debate, build relationships, and stimulate discussion among academics, institutions, and the general public. 
---
ABOUT OUR SPEAKERS
Brigitte Shim has been a professor at the John H. Daniels Faculty of Architecture, Landscape, and Design at the University of Toronto since 1988. She was born in Kingston, Jamaica, and trained at the University of Waterloo with degrees in environmental studies and architecture.
Shim is also a principal in Shim-Sutcliffe Architects, which has been honoured with eleven Governor General's Medals and Awards for Architecture from the Royal Architectural Institute of Canada for both public and private projects. The firm has also received design recognition from the American Institute of Architects and the Canadian and American Wood Council's awards programme. Its recent design for a new residence for the Sisters of St. Joseph has been described as " a new model for aging with integrity and grace."
Shim is currently serving on the Waterfront Toronto and the University of Toronto Design Review Committees, as well as the Build Toronto board of directors. She has also served on the National Capital Commission's Architectural Advisory Board. Shim is an Honorary Fellow of the American Institute of Architects, and a fellow of the Royal Architectural Institute of Canada and the Royal Canadian Academy.
Mirko Zardini is the director of the Canadian Centre of Architecture (CCA), whose current exhibition Imperfect Health: the Medicalization of Architecture, reveals some of the uncertainties and contradictions surrounding health issues, and considers how architecture acknowledges, incorporates, and affects them. On display in Montreal until April 1, this exhibition continues the CCA's ongoing investigations into how the design and use of urban spaces shapes human well-being.
Born in Verona, Italy, in 1955, Mr. Zardini received his degree in Architecture from the Istituto Universitario di Architettura di Venezia in 1980. His research, writings, and design projects engage the transformations of contemporary architecture and its relationship with the city and landscape. He has taught design and theory at various architecture schools, including the Swiss Federal Polytechnic University (ETH) at Zurich, Harvard GSD, the Federal Polytechnic University (EPFL), and University of Lausanne. 
Richard M. Sommer is an Architect, Professor, and Dean of the John H. Daniels School of Architecture, Landscape, and Design at the University of Toronto. His professional and academic experience is diverse and includes serving as a faculty member, and Director of the Urban Design Program at Harvard's Graduate School of Design for a decade before joining the Daniels Faculty. Sommer's research, writings and projects have been published in publications such as Perspecta, Metropolis, JAE, Harvard Design Magazine, and in the books Fast Forward Urbanism, Shaping the City and The Democratic Monument in America: A Twentieth Century Topography, and have been supported by the U.S. National Endowment for the Arts, The Tozzier Fund, The Wheelwright Fellowship, University of Ulster's O'Hare Chair in Design and Development, and The Graham Foundation for Advanced Studies in the Fine Arts.
When & Where

Isabel Bader Theatre
93 Charles Street West
Toronto, Ontario
Canada

Thursday, January 12, 2012 at 6:30 PM (EST)
Add to my calendar