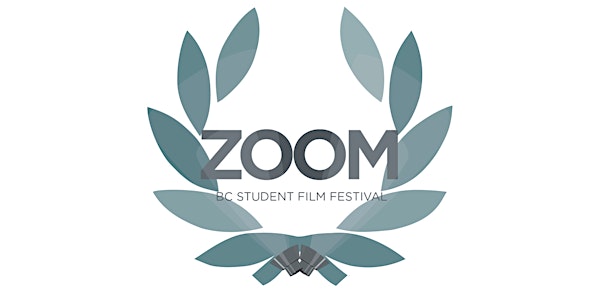 Zoom Film Festival: Awards Night
Please join us on Saturday, December 4th at 6:15pm for the Zoom Film Festival Awards Night.
When and where
Location
Mulgrave School 2330 Cypress Bowl Lane West Vancouver, BC V7S 3H9 Canada
About this event
In 1999, a vision of using film studies as a catalyst for teaching creativity, critical thinking, and collaboration, gave birth to the ZOOM Film Festival in a Mulgrave School classroom. Recognized today as one of the province's most popular student film competitions, what started as a North Shore festival with ten entries now consistently garners over 75 entries a year from secondary school students across all of BC. To date, the festival has awarded over $500,000 in cash prizes and scholarships thanks to the support of sponsors like Vancouver Film School, New Image College, Young Moviemakers, SchoolCreative, Lorne Lapham and many others.
A changing panel of nine BC film industry professionals, including actors, cinematographers, editors and visual effects artists nominate a selection of films and vote on final winners based on a variety of categories, including Best Overall, Best Technical, Best Performance, Best Cinematography, etc. All films nominated are announced on the website and all ZOOM filmmakers are invited to celebrate their accomplishments at the annual ZOOM Awards Night hosted at Mulgrave School in West Vancouver.
In order to follow COVID safety protocols, including capacity limits, we are asking that families pre-order tickets at no charge. We are able to offer up to two tickets per family (not including the nominated student). Please sign up via Eventbrite here before Wednesday, December 1st at 11:59pm.
6:15pm Doors Open and Red Carpet
7:00 - 8:00pm Awards Show
*Please note that all audience members aged 12 and up are required to show proof of double vaccination and identification in order to enter the school. For COVID tracking purposes we ask that you enter the name of each attendee separately.*
Please arrive at the main entrance (Cypress entrance) with enough time to show your proof of vaccination and identification, and to be seated. Doors to the school will open at 6:00pm.
PRIVACY INFO
We will only use the information you provide, including any identifying and contact details, for the purpose of conducting school business. If you want to know more about how Mulgrave protects your personal information, please read the Privacy Notice found on the Mulgrave website.