Description
Mountains and dancing - You can't go wrong!
Come enjoy a lovely weekend in the beautiful Jasper National Park! This event will combine a day-long workshop focusing on Brazilian Zouk movements that can be integrated into Fusion, a brief introduction to Contact Improv and finally a social dance in the evening to put what you learned into practice. We're fortunate to welcome the passionate and talented Horacio Cuevas and Chelsey Jersak of Edmonton for this workshop. They will be focusing on helping us discover Zouk-inspired styles of movement to enhance our joy connecting with the music while Fusion dancing. Participants will both lead and follow.
Registration for the event is below. Early bird prices ($15 off!) are available until 11:30pm on Sunday, April 30th.
If you're not able to join us for the workshop, but would like to take advantage of the Intro to Contact Improv class and/or the social dance Saturday evening, they are $10 each.
---
Event Summary
Saturday, May 13th - Doors open for registration and warm-up at 9:30am followed by 4 hours of instruction starting at 10:00am and a practica to solidify what we've learned ending at 5pm. The Intro to Contact Improv class (optional, but included in the registration) will run for an hour starting at 8pm (loose fitting, comfortable work out clothes recommended) and then the social dance will follow until 1am.
Sunday, May 14th - Private lessons with Horacio and/or Chelsey are available by reservation.
If you have any questions or concerns, please don't hesitate to contact us at cmarkra@gmail.com.
---
The Sessions
The workshop will be broken into three sessions, all of which borrow techniques and movement from Brazilian zouk and focus on guiding their integration into the connection and musicality of Fusion dancing.
Upper Body Isolations (body rolls, waves, sways with variations and different points of contact)

Leading and following using the back and/or the chest as the principle connection point

Drops and Dips (movement that involves changing levels in the dance)
---

Private Lessons
Chelsey and Horacio will be offering private lessons on Sunday, May 14th. A private with one of the instructors (Chelsey or Horacio) goes for $40/hour and a private with both instructors (Chelsey and Horacio) goes for $60/hour. Contact Chad Krayenhoff (cmarkra@gmail.com) to book your slot.
The Instructors
Chelsey hails from the Canadian prairies. Growing up she dabbled in all sorts of dance and movement modalities—from gymnastics to martial arts, modern and latin dance to AcroYoga and contact improvisation—until finally falling for the most intriguing dance of all, Brazilian zouk.
Chelsey believes dance is a moving meditation, and she likes to explore the power of dance to connect us to the present moment. Her zouk dance technique is influenced by ZoukNY and indebted to the wonderful zouk community in Washington DC. Her approach to teaching draws strongly from contact improvisation.
Chelsey is excited to share Brazilian zouk and promote social dance as a vehicle for fun, friendship, and personal growth.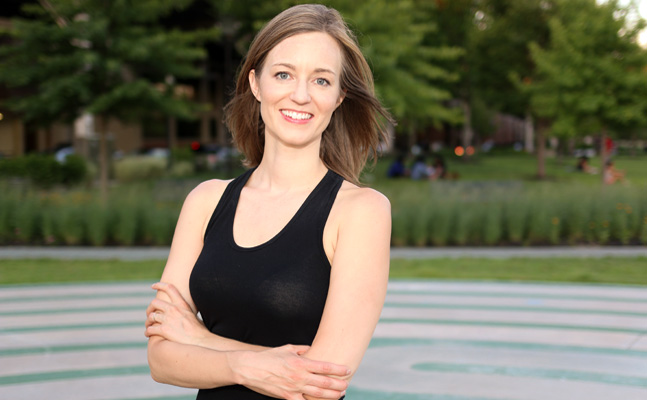 Horacio grew up in the avocado capital of central Mexico, his aerobic cumbia dancing fuelled by the world's best guacamole. An intrepid wanderer at heart, Horacio discovered Brazilian zouk several decades later—and quite by accident—in Bangkok, Thailand. He has hardly been the same since.
Horacio's journey through zouk has been heavily influenced by SoulZouk and ZoukNY, not to mention his background in salsa, bachata, and of course, cumbia. He's also spent a fair bit of time upside down doing AcroYoga, which adds to his emphasis on fun, safety, and connection in social dancing.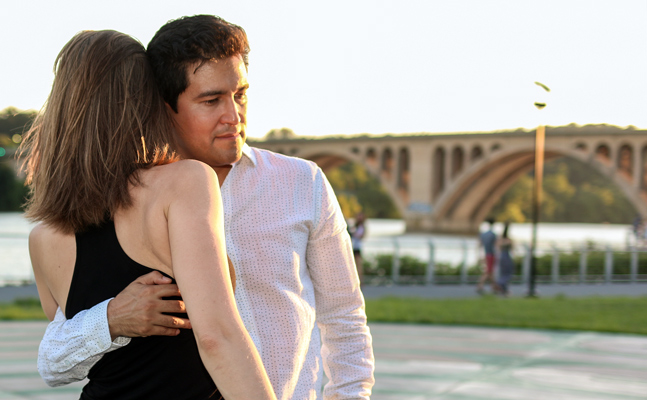 ---
Accommodations
The recently opened Jasper Downtown Hostel has treated our dancers well, is quite near downtown and is literally next door to the venue for all the dancing we'll be doing. Please note that low-cost dorm-style rooms are available if you'd like to book it out with a bunch of friends, and there are also rooms with one queen bed and attached bathroom if you're looking for a bit more privacy. Booking rooms significantly in advance is recommended to ensure the accommodation arrangements you're looking for.
If you have any questions regarding this event, please don't hesitate to contact us at cmarkra@gmail.com.