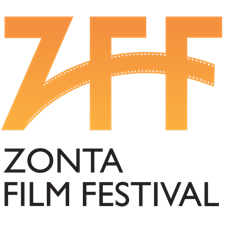 2019 Zonta Film Festival
The Zonta Film Festival is one of the only film festivals in Canada that exclusively showcases female filmmakers.
Zonta Film Festival advocates for the empowerment of women, creates awareness of the challenges and limitations that continue to be experienced by women, and inspires all of us to do what we can to assist in our local and global community.
Supporting ZFF makes a difference: ALL proceeds from the will be donated to local non-profit and charitable organizations that are dedicated to improving the quality of life for women.
In the past ZFF has supported House of Friendship Girls Leadership Program, Victim Services of Waterloo Region, Carizon Family Relocation Project, Community Justice Initiatives Stride Circles, Monica Place and Women's Crisis Services of Waterloo Region.
Sorry, there are no upcoming events