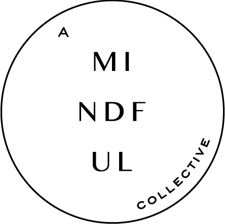 A Mindful Collective
As a collective coming from a variety of different career paths we were inspired by our shared passion for systematic and individual changes needing to be made in our community, workplace, and at home to become a more compassionate world and wanted to connect with others who need some support and inspiration to live more mindfully.
Our events are designed for the overwhelmed young professional, seeking an escape from their stress-filled routine. Typically going out for dinner and drinks, shopping on the weekends, and pampering themselves at the spa, all as a means of stress release. The awareness surrounding the impact of these choices in where we eat, what we buy and how it effects our planet is growing and so is our guilt that comes with enjoying these activities mindlessly.
The answer? You Are Here – a series of events designed with the intention of introducing ways for you to enjoy all the things you already love with mindfulness in a way that supports self-care and sustainability. Our Mindful Market's give you the opportunity to connect with makers, designers, shop, and learn about their passion for sustainability and ethical production. Our Conscious Convo's facilitate panel discussions with leader s in the sustainability movement as they share tips on making the shift towards mindful living. Our Mindful Mini-Spa hosts a variety of holistic treatments to pamper yourself . Our Breathing Space offers an escape from the noise and a moment to reconnect with your breath and body introducing you to various meditation or mindful movement techniques.
Sorry, there are no upcoming events