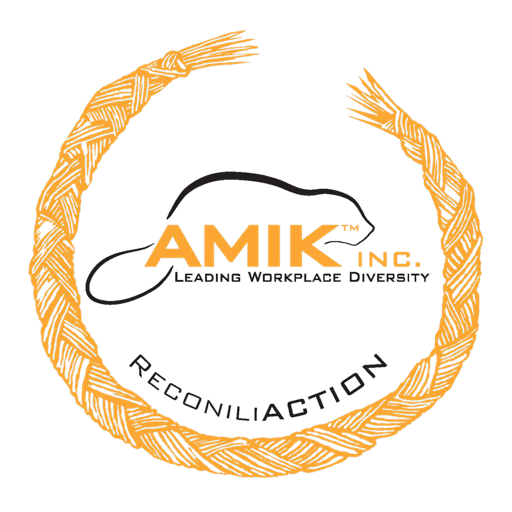 AMIK Inc.
After delivering cultural support services and facilitating work placements for a Winnipeg Construction Association Training Project, First Nations entrepreneurs E.J. Fontaine and Eva Wilson-Fontaine identified a void in the market. In 2006, E.J. and Eva founded AMIK, Canada's Original Indigenous Job Board. AMIK immediately filled a niche within the market, simplifying work placement between the country's fastest growing labour force and employers.
AMIK has since grown to become Canada's #1 Leader in Indigenous Workforce Engagement & Training services. Through innovative strategies and customized solutions, AMIK continues to develop strong partnerships across the country, building a stronger Indigenous future – Today!
MISSION
AMIK™ is dedicated to enhancing the socio-economic participation of Canada's Indigenous demographic through respectful collaboration.
VALUES
The foundation of our business is based on the 7 Sacred Teachings, which will continue to guide us into the future.
Love
Wisdom
Truth
Respect
Honesty
Humility
Courage
GOALS
Helping Canada's Indigenous demographic access employment OPPORTUNITIES
Helping Canada's EMPLOYERS recruit and retain an Indigenous workforce
Providing customized INNOVATIVE SOLUTIONS and training to promote Canada's Indigenous workforce
Sorry, there are no upcoming events