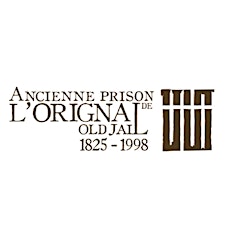 Ancienne Prison de L'Orignal Old Jail
L'ancienne prison de l'Orignal a été construite en 1824-1825 et a cessé de contenir des prisonniers en 1998. Elle est maintenant ouverte au public qui désire faire des visites guidées de la deuxième plus vieille prison au Canada. Avec les cinqs pendaisons qui ont eu lieu et des rumeurs d'activités paranormales la prison attire beaucoup de curieux de tous les âges. Nous vous invitons à venir voir par vous-même ce fabuleux lieu historique!

The Old Jail of L'Orignal was built in 1824-1825 and closed in 1998. It is now opened to the public for guided tours for those who would like to take a look at the second oldest jail in Canada. With its five hangings and rumored paranormal activities, the jail attracts a lot of curious people of all ages. We invite you to come and see for yourself this wonderful historical site!
Sorry, there are no upcoming events