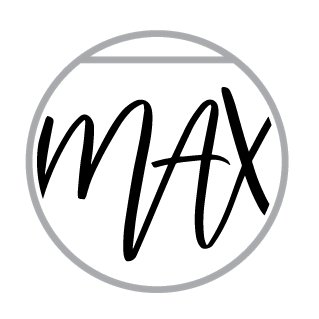 Ann Max, President - Productive to the Max Ltd.
I am Ann Max, from Productive to the Max Ltd. I am a Productivity and Business Transformation Coach, Trainer, Speaker and Consultant.
My passion is to help you Transform your Business into Action.
I offer One-on-one Consultation, Group Training Workshops and Coaching Packages that are all available virtually via Zoom & Eventbrite.
About Ann Max:
• Skilled in highly motivating and effecting behavioural change.

• Extensive experience in initiating, developing, customizing, and presenting training programs in productivity, communication, time management, organizing presentations, work-life balance, administration skills, effective meetings and email management.

• Initiated, developed and delivered hundreds of relevant presentations and workshops on the topics of: Organizing for Administrators, Productive Change, Productive Leadership, Organizing Your Email, Organizing Your Life, Productive Presentations – Media, Productive Presentations – Practical, Organizational Productivity, Organizing Your Space, Organizing Your Time, Organizing Your Work, Organizing for Service Excellence in the Public Sector, and Productive Personalities.

• Extremely proficient in effecting organizational improvements and change through coaching of organizations, teams, managers and individuals.

• Provided consulting services to: Citizenship and Immigration Canada, Hydro Ottawa,
Canadian Food Inspection Agency, Office of the Commissioner for Federal Judicial Affairs, Health Canada, Industry Canada, Carleton University, Canadian Housing Federation, and the Professional Institute of Public Service in Canada.

• Has designed, customized and implemented training services for the Office of the Superintendent of Financial Institutions, Export Development Canada, Performance Training Solutions, Natural Resources Canada, Canada Revenue Agency, Canada Commercial Corporation, Health Canada, Canadian Housing Federation, and the Privy Council Office.

• Appearances on the CBC and "the new RO" in the capacity of professional organizer and organizational effectiveness and productivity consultant.

• Valuable conference speaker and presenter to numerous organizations on time management, organization, work-life balance and administration skills.

• Author of a monthly newsletter "#MaxTips", as well as articles in various publications on all training topics.

• Former Instructor at Carleton University's Sprott School of Business.

• Former visiting Professor at Algonquin College School of Part-time Studies.