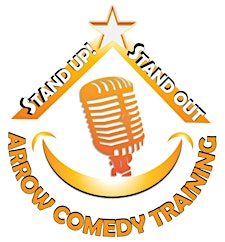 Arrow Comedy Training
At Arrow Comedy Training (ACT), we teach you how to confidently perform a 5-minute Stand Up comedy routine and THEN perfom it in front of your invited peers for the first time. 
The history of the 5-minute set is as old as stand up comedy itself. It was the amount of time it took the band to go pee and have a smoke. Many comics are on their way to becoming a professional, learning to respect the time and thus, the club. Having your first great five is a milestone for all aspiring comics.
There are about 25 opportunities for a joke in a 5-minute routine, so each word is important. You get to the fun part faster, so you get more laughter.
You may think 5 minutes is either too much or too little. Trust the experience of the ACT trainers and know it will be just right.
Now get ready to dazzle your friends, family, and co-workers with your newfound comedy skills and unique perspective.
And in only 5 minute's time.
MISSION & VISION
​To provide Comedy Training to Individuals and Companies, as well as FUNdraising events for Communities.
To provide Resources for Comedy & Humor, and Research & Training.
ACT specializes in bringing more humor into people's lives, creating more resilient and adaptable individual.
ACT specializes in strategic use of humor for organizational growth and development.
Sorry, there are no upcoming events