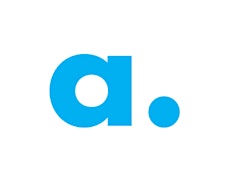 ARTPRENEUR Ottawa
ARTPRENEUR is a one day conference dedicated to helping artists succeed. The conference brings together leading creative experts and art community individuals who will motivate and inform artists on their creative professions. The Conference aims to deliver a valuable experience for delegates, with accessible for delegates new to the topic, and opportunities for rich conversations and connections for all attending, maintaining an open, welcoming learning environment.
ARTS NETWORK OTTAWA

Arts Network Ottawa (formerly AOE Arts Council) has been serving the arts community since 1987. As a bilingual not‐for‐profit charitable organization, the it represents a membership of artists, arts organizations and supporters in all arts disciplines. Arts Network Ottawa creates opportunities for artists to share and sell their work, provides resources and services to its membership, organizes professional development activities and isa leader and arts collaborator on city‐wide arts initiatives.
Join Arts Network Ottawa today at www.artsnetottawa.ca or by phone at 613.580.2767S
WALLACK'S
For almost 75 years, Wallack's has been committed to supplying creative people with quality products at competitive prices. Wallack's reputation is built on offering a wide selection of brand name artist materials, service by friendly knowledgeable staff, and quick and efficient delivery across Canada. Educational
programming also continues to be a part of Wallack's, and knowledgeable staff provide instruction through workshops and events at its many locations.
Today, Wallack's is eastern Ontario's largest retailer of artist materials with two locations in the Ottawa area, and one in Kingston.
Sorry, there are no upcoming events