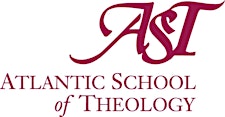 Atlantic School of Theology
Leaders come in many forms. Atlantic School of Theology helps develop post-graduate students for ministry, as well as for meeting the theological and ethical challenges of today's world.
At AST, students are able to explore new avenues for theological education such as interfaith dialogue, which is becoming a major part of the societal context in which ministry and community leadership must now exercise its calling.
Our peaceful grounds are highly conducive to study. AST is located in the heart of the city's grand South End - the beautiful waterfront of the Northwest Arm is in our back yard, with the woodland Point Pleasant Park nearby.
AST is shaped by a tradition of cooperation and respect, going back 50 years, to create an open and welcoming environment.
The Atlantic School of Theology serves Christ's mission by shaping effective and faithful ordained and lay leaders and understanding among communities of faith.
In registering for a continuing education offering, I hereby authorize Atlantic School of Theology, or its representative, to photograph and record my image and voice on still photographs, audio and video medium. I assign Atlantic School of Theology (AST) any and all rights, including copyright, on this material for promotional purposes.
 This material can be used, in whole or in part, for the promotion of Atlantic School of Theology programs, events, or activities including social media such as Facebook, Twitter, the AST website and YouTube channel.