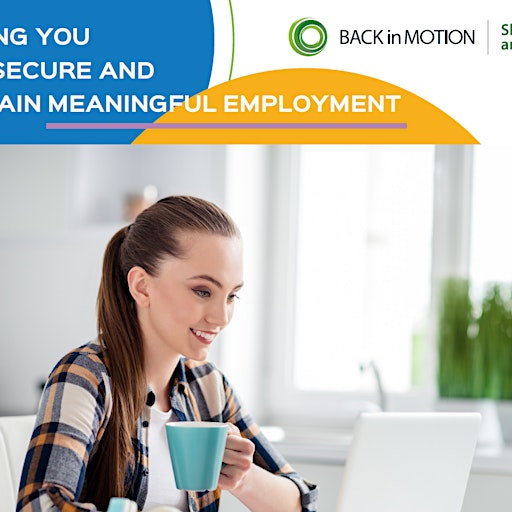 Back in Motion's Skills for Life and Work Program
What is the Program about?
This is a 6 week cohort-based program designed to assist individuals with multiple barriers to employment. You will gain the skills needed to find, secure, and maintain meaningful employment. This program is funded by the Government of Canada through the Canada-British Columbia Workforce Development Agreement.
What is included?
Employment Counselling
Job Readiness Skills
Essential Skills Training
Occupational Skills Training
Job Coaching
Direct Job Placement
Benefits of this program
Skills for life and work
Job search support
Job coaching
Employment experience opportunities
Follow-up support
Are you eligible for the program?
A Canadian citizen, Permanent Resident, or protected person legally entitled to work in Canada
A BC Resident
Unemployed or Precariously Employed
Not a full-time student
Not actively participating in or receiving financial supports from another provincially or federally-funded labour market program.
Get in Touch!
Call: 604.273.7350
Email: info@skillslifework.ca
Website: http://skillslifework.ca