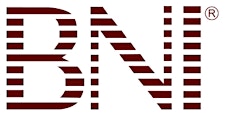 BNIBC
WHY BNI?
BNI (Business Network International) British Columbia's purpose is to help businesses, large and small, grow their business and make more money!
BNI is not only the worlds largest business networking and referral organization, but it's culture, which is built upon the philosophy of Givers Gain®, is unique. This is a culture of caring about giving business, professional development and building consistent, proactive and reciprocal business relationships. BNI helps members develop a structured, positive, and professional referral marketing program which provides them opportunities to:
Gain new business.
Receive business education.
Improve business networking skills with positive business people.
Speak about business before an audience of positive, like-minded business people.
Develop business relationships and create a group of trusted advisors.
Network and communicate with more than 220,000 members in 75 countries.
Sorry, there are no upcoming events