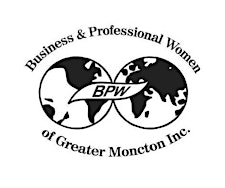 BPW Greater Moncton
BPW of Greater Moncton, is a dynamic network of women empowered and inspired to succeed.
The Business & Professional Women of Greater Moncton is part of the Canadian Federation of Business & Professional Women as well as a member of the International Federation of BPW clubs.
We are "women working for working women". We work toward improving the economic, political, social and employment conditions of women worldwide.
BPW of Greater Moncton holds Dinner Meetings on the first Wednesday of each month at Wedgewood Hall (Curl Moncton) located at 80 Lockhart Avenue, Moncton.
The Meet and Greet begins at 5:30 pm with dinner beginning at 6:30 pm. Dinner meetings are an opportunity to network with other business women from the Greater Moncton area. Generally, there is a guest speaker at each meeting covering a diverse range of topics.
Sorry, there are no upcoming events