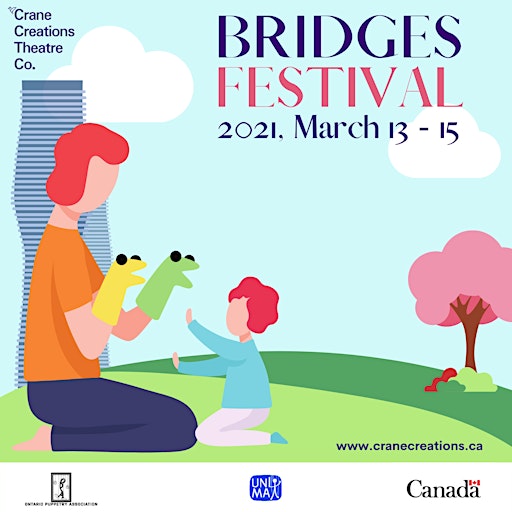 Bridges Festival
Bridges Festival's mission is to inspire and ignite imagination, sense of wonder, playfulness and creativity of children and adults alike.
Bridges Festival is produced by Crane Creations Theatre Company, a local not for profit, artists run theatre company dedicated to the production and presentation of professional theatre in Mississauga.
Research shows that puppetry actually reduces behavioural problems in pre-school aged children. (Read More)
To see more shows like this one, and keep your children entertained and well behaved, check out more here.