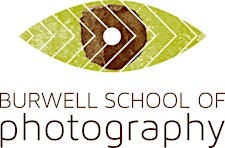 Burwell School of Photography
The Burwell School of Photography was founded by Paul Burwell in 2007 with the goal of providing unparalleled photography education. Paul is an award winning professional photographer and contributing editor to Outdoor Photography Canada Magazine. He recognized the need for hands-on, professionally taught photography courses that were available in the Edmonton area. Our classes consistently receive rave reviews and we have been busier than ever. Over the years we have expanded our course offerings and instructors and we are please to offer our largest ever selection of classes and workshops for Fall 2012.
Our classes and workshops are for everyone from the absolute beginner, aspiring amateur or even the seasoned professional.  We strive to provide an experiential, down to earth learning environment with world class photographer instructors.  Our instructors haven't just taken a class on teaching photography, rather they are seasoned, nationally recognized professionals making a living from photography who have a passion for sharing their experience with their students.
Photography is ultimately about vision.  Our instructors will teach you both the technical and creative skills to develop your own style and vision of photography.  Our classes and workshops feature a combination of classroom theory combined with a healthy does of hands-on learning.
Sorry, there are no upcoming events