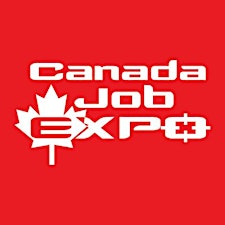 Canada Job Expo

Talent Unleashed, Careers Realized, Life Transformed says it all. We have helped thousands of job-seekers land their dream jobs and hundreds of organizations find their ideal employees. Canada Job Expo is the Greater Toronto Area's leading Job and Career Expo.
Our clients include Government Ministries and agencies to Fortune 500 Companies. Exhibitors at Canada Job Expo have included organizations like Apple, CIBC, Royal Bank of Canada, Govt. of Canada, Govt. of Ontario, The City of Toronto, Bombadier/GO Transit/Metrolinx, Labatt Breweries and a host of employers from Alberta, Manitoba, British Columbia as well as International Organizations from China, United States, United Arab Emirates and South Korea. 
Our events usually begin with a line-up of motivated, qualified and dedicated candidates. We outperform any other job or recruitment events. Helping connect job seekers and organizations since 2010, over 50 events to our credit.
To exhibit at one or more of our six yearly events please email us with your organizational details.
For candidates looking to attend our event(s) please go to the ticket section and register.