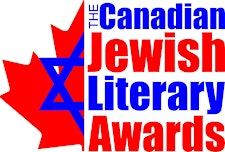 Canadian Jewish Literary Awards
The Canadian Jewish Literary Awards (CJLA) recognize the finest books with Jewish themes and subjects by Canadian authors in a variety of genres. They enrich and promote Canadian Jewish writing and culture, enabling us to better understand our collective past, our shared present, and the world of the future.
The 2016 Awards are sponsored and administered by York University's Israel and Golda Koschitzky Centre for Jewish Studies.

Sorry, there are no upcoming events