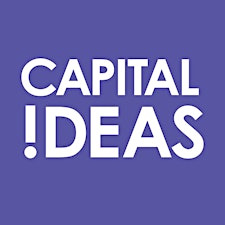 Capital Ideas
Business owners helping business owners.
Capital Ideas fosters the exchange of practical know-how among Calgary and Edmonton entrepreneurs. We aim to create a marketplace of ideas for seekers and sharers of business expertise.
Entrepreneurs make these cities go. They have learned a lot in the process of setting up their businesses, and they could always learn more to make their businesses stronger. We aim to unlock that wisdom for the benefit of everyone.
Find us online at
capitalideascalgary.com (Calgary)
capitalideasedmonton.com (Edmonton)
Follow us on Twitter at
@CapitalIdeasYYC (Calgary)
@CapitalIdeasYEG (Edmonton) 
Sorry, there are no upcoming events