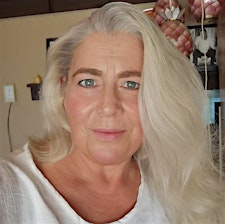 Christina Cherneskey Communications
About Christina Cherneskey:
I am a senior communications professional with 25+ years of experience leading news teams, guiding leadership workshops, developing strategy, implementing award-winning news programs, writing articles and blogs, as well as instructing podcast courses, journalism classes and social media.

Now, I am the CEO of my own company, Christina Cherneskey Communications - a strategic media agency which helps clients tell their stories. I develop and implement strategy and other PR and marketing initiatives for a variety of firms, groups and community organizations. 

I also guide podcast workshops with small groups, major organizations and entrepreneurs. During the sessions, we learn how to best create compelling, quality podcasts that are of interest to those who tune in.
During my extensive communications career as radio host, journalist, team leader, photographer and PR professional, I have been an executive producer at one of Canada's largest broadcasters and oversaw a team of 20 professionals. I've hosted radio programs and interviewed virtually thousands of individuals.

Along the way, I've blogged, podcasted, contributed to weekly online publications, and developed strong leadership and management practices.

My connections throughout Canada are extensive - in business, political, photographic and cultural circles.

While always committed to my current tasks, my sense of humour and creative side generally helps - especially when the clock is ticking down.
Sorry, there are no upcoming events