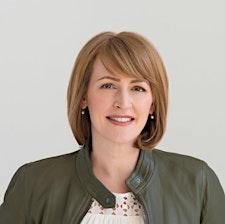 Christine Laperriere
As Founder of Leader In Motion in 2008 and the Executive Director of the Women of Influence Advancement Centre, Christine Laperriere has built her career around enabling leaders to be in motion. Not only is she well respected in numerous organizations for her ability to implement change by diagnosing people and process and management changes, she is becoming a well-known speaker and is looking forward to launching her first book, Too Busy to Be Happy, in January 2019.
Today she leads multiple corporate engagements focused on the development and advancement of high potential women, the growth of manager and director level professionals and she also sits as an advisor to sales leadership for over 5 sales organizations.
Background: Christine started her career with an undergraduate and master's degree in mechanical engineering. After years as a design engineer, she joined a management consulting firm and gained further expertise on restructuring and implementing organizational change. In 2008, she made the bold decision to begin her own business selling and leading sales training and leadership development programs. Today she helps companies improve workplace culture; implement coaching philosophies into the workplace and helps leaders operate at their maximum potential.
Credentials: In addition to her master's in engineering and six-sigma blackbelt, she currently holds certifications in Transformative Coaching, Neuro-Linguistic Programming (NLP), Gestalt psychotherapy, and Miller Heiman sales & business development processes. This training and experience informs her ability to support corporate leaders who need to leverage each person's knowledge, insight and wisdom more effectively to get business results.
Clients: Christine has worked with numerous companies over the past 13 years of her consulting career including: KPMG, Vanguard Investments, Vale, Samsung, TD Canada Trust, Sun Rich Fresh Foods, SureShot Dispensing, McCormick Canada and SureWerx Safety, American Express, Asigra Cloud Computing, Porter Airlines and Scotiabank. Christine has an archive of BlogTalkRadio interviews and has been featured as a subject matter expert in each Women of Influence Magazine for the past six years.
Sorry, there are no upcoming events