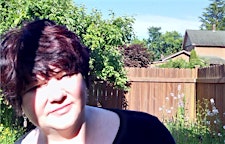 Cilica, Registered Yoga Therapy Practitioner
Namaste, I am a yoga practitioner who teaches, educates and is a confidant for many globally, who has a life of yoga practice, and 25 years sharing. My learning is traditional, classical, kirpalu, chakra, ashtanga and therapeutic yoga with a continual learning spirit.
My yoga experiences include running a yoga studio for seven years, entrepreneurs of several businesses, teaching internationally and sharing the wisdom of compassion of a meditation master with a sense of humour.
I offer help to unlock your potential, find personal freedom, new perspectives and clarity. My teaching is a catalyst to you awakening your innate nature and connecting to the earth.
Experience teaching: mum & baby, pregnancy, children, family, therapy, vinyasa, hatha yogasana, meditation, mindfulness, restorative and a drama free life.
RYT-1000hr - Registered Yoga Teacher   |   RYTP - Registered Yoga Therapy Practitioner