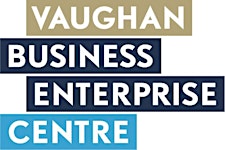 City of Vaughan, Economic and Cultural Development / Vaughan Business Enterprise Centre
The Vaughan Business Enterprise Centre has the Business Expertise You Need!

The Vaughan Business Enterprise Centre (VBEC) is located at Vaughan City Hall in the Economic Development and Culture Services. This location provides one-stop services for aspiring entrepreneurs and existing Vaughan business owners. Clients have access to the full range of VBEC services, as well as easy access to other departments at City Hall.

VBEC offers information, resources, training and hands-on assistance. Entrepreneurs can access VBEC services by booking one-on-one or group consultations, by phone or e-mail, or attending VBEC business seminars and events.

VBEC Services Include:
Business Consultation and Mentorship
Market Research, Intelligence and Business Information
Entrepreneurship Programs
Business Workshops, Seminars and Events
Contact us at ecd@vaughan.ca or 905-832-8526.