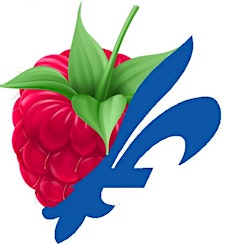 Club Framboise
English follows... Communauté des utilisateurs de Raspberry Pi et d'Arduino du Québec située à Montréal. Réseautage et partage d'expertise lors de rencontres afin de favoriser l'exploration par des projets multidisciplinaires, parfois artistiques, en informatique, électronique, robotique, domotique, etc.
Cela dit, d'où que vous soyez, dites-nous en davantage sur vos intérêts, votre expertise autour du Raspberry Pi dans ce bref questionnaire qui accessoirement vous ouvrira également les portes du forum Google du Club Framboise pour échanger avec les autres membres.
Vous cherchez où acheter votre premier Raspberry Pi ? Commencez par cette liste de boutiques québécoises et de sites en ligne !
Vous souhaitez en savoir plus sur nos rencontres passées et à venir ? Cliquez ici pour en consulter les récapitulatifs !
Au plaisir de faire votre connaissance.
---
La communauté des utilisateurs de Raspberry Pi et Arduino du Québec
ClubFramboise.ca | Facebook | Twitter | Instagram | YouTube
---
Raspberry Pi and Arduino user group in Quebec based in Montreal. Local networking and expertise sharing to encourage the exploration through multidisciplinary projects in computer sciences, electronics, robotics, home automation, etc.
Although the group is predominantly French-speaking, English speakers are also very welcome!
---
Raspberry Pi and Arduino User Group in Quebec.
Sorry, there are no upcoming events