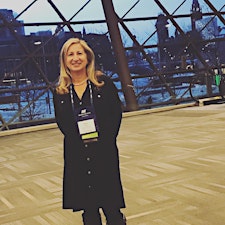 Dr. Hoda Kilani CPCC - Owner & Founder of RCF
Dr. Hoda Kilani is a Certified Professional Career Coach. She is the founder of Right Career Fit. She brings up-to-date expertise to coach clients to realize their dream career. As a career development professional, she works with clients in private practice, workshop facilitation for small businesses and conference presentation. As a professional woman, she uses her experience to mentor women to take charge of their career and turn their dreams into reality. She is a lifelong learner who is on a mission to educate everyone about the importance of career literacy.
Teaching you to manage your career is Hoda's passion! We start with the basics. Dr. Hoda Kilani is passionate about teaching you the art of managing your career path. She is a Certified Professional Career Coach who successfully built her business from the ground up by identifying its brand. Similar to businesses, individuals need to identify their brand. Hoda's approach is clear. Using narrative coaching, Hoda helps you create possible career paths and clarify your unique brand. She loves listening to her clients' dreams and supporting them to envision and fulfill them. Connect with Hoda to learn how you can succeed in managing your career and fulfilling your dreams.