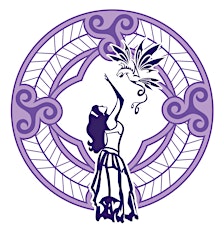 Dragonfly Bellydance
Dragonfly is dedicated to the art of bellydance, bringing top quality bellydance instruction in Toronto that is open to creative exploration while keeping great respect for the traditional forms of the dance.  While our foundation is Oriental Raqs Sharki, composed by both Egyptian and American Oriental styles, our classes spring from a vision that is informed by the rich variety of bellydance styles, from the traditional folklore of the Middle East to the modern developments of Bellydance fusion and the enthralling images of Bellydance fantasy, making Dragonfly Studio the most versatile in the city!

Dragonfly offers weekly classes for all levels, from Beginner to Professional plus specialty classes and workshops. 
We celebrate diversity!  Our instructors encourage students to listen to their body and respect its wisdom, to develop their individuality and creativity while expressing themselves through the language and technique of bellydance, and to progress at their own pace. 
Our aim is to assist students in the development of their full potential, share the passion for bellydance and its manifold benefits, through particular attention to excellent technique and expressiveness, while keeping the classes fun and enjoyable.

Dragonfly was founded in 2010 by Zahira (Artistic Director) and Ruyah (Managing Director) and is home to Dragonfly Dance Company, Steampunk Emsemble "The Dragonettes" and the award winning Dragonfly Student Troupe.
Sorry, there are no upcoming events