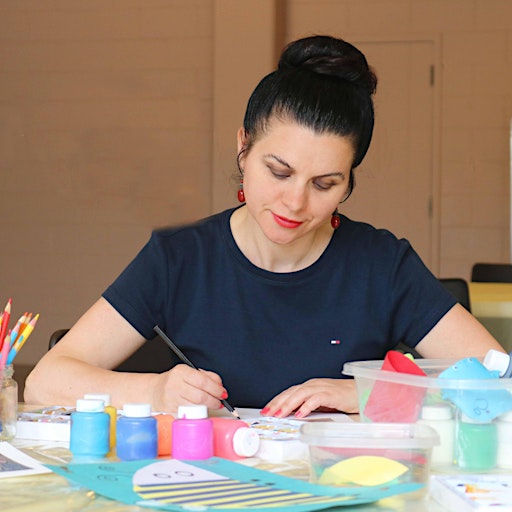 Expressive Brush Art Studio
Hello,
My name is Suela and I am an art teacher. I have a creative mind, a passion for art and love teaching. I offer different workshops and art classes every week for kids and adults. I teach drawing, painting, clay, mosaic, collage and much more. I do birthday parties, adults paint nights and team building events. I am located at 3919 Howard Windsor ON - (intersection of Howard + Cabana)
Feel free to email me at any time and I will gladly reply as soon as possible.
Email artandeverydaylife@gmail.com
Facebook https://www.facebook.com/ExpressiveBrush/events
Google https://expressive-brush-art-studio.business.site
YouTube https://www.youtube.com/channel/UCLAY1ncmrFAaE-Hw-UK9D0Q
Etsy https://www.etsy.com/ca/shop/SuelaArt
Eventbrite https://www.eventbrite.com/o/31025090975