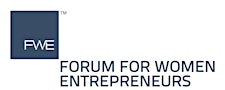 Forum for Women Entrepreneurs
The Forum for Women Entrepreneurs (FWE) energizes, educates, mentors and connects women entrepreneurs to be wildly successful, promoting strengthened economies and thriving communities.
Our Programs and Events are designed to empower women entrepreneurs to overcome barriers and challenges that women face in today's economy. From learning about raising capital, to developing a pitch, growing one's HR, sales, leadership skills and more, we support women entrepreneurs leading business at any stage, of any size and industry, anywhere in Canada.
FWE is a Registered Canadian Charity: 861056646RR0001
Sorry, there are no upcoming events